China, Philippines not really different after all
Share - WeChat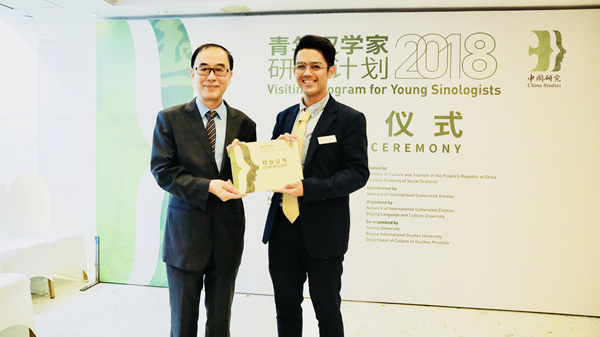 My encounter with China was sudden and unexpected. Back in 2012, I was offered a volunteer position in a rural area near the capital. At that time, I was looking for a fast escape from the routine work I had. I was yearning for an adventure, for something new and different. Thus, the offer to come to Beijing couldn't have been more perfect. However, it was a long deliberation before I decided to give it a go. I had little knowledge about the country, and my preconceived notions and the differences between China and the Philippines were daunting. But everything changed once I arrived there. My experience in China left a fine impression through memories of all my firsts in the country. I still remember my first trip to the Great Wall. It was an exquisite work that I had once studied in school gently coming to life, becoming so distinct and tangible right before my eyes. It was an emotional yet learning journey about the rich, vibrant and long history of China. I also remember when I learned to speak my first few words in Chinese.
It was as thrilling as learning how to ride a bike for the first time. It started a moment to truly connect with the people in the warmest and most genuine way. And just like that, my life was never the same again.
I left China after that trip but I always ended up coming back for so many reasons. And every time I am here it is still a new experience. There's always something new to discover. And yet there's always something old to learn about. It's the bizarre yet fascinating juxtaposition of the ancient that stood the test of time and the contemporary constantly transforming day by day. Take, for example, places in Beijing surrounded with structures that come in different sizes and shapes and yet, at the soul of the city, you'll find the oldest and the most emblematic ones that witnessed China through time and space. I went to visit Tian'anmen Square and the Forbidden City once more, the most symbolic sights of Beijing I would say, and a hop away on the subway brought me to Xidan and Wangfujing, where it was bustling, energetic and filled with so much fashion, modernity and innovation. These are the things that capture me, that capture most of us in the most superficial way imaginable. I say superficial because these things do not captivate actual narratives and stories. Oftentimes, we look at what we see on the surface, how beautiful something looks, that we tend to forget the people that make the picture more alive and real. Once I started focusing on people, that's when I appreciated that China is not really different after all.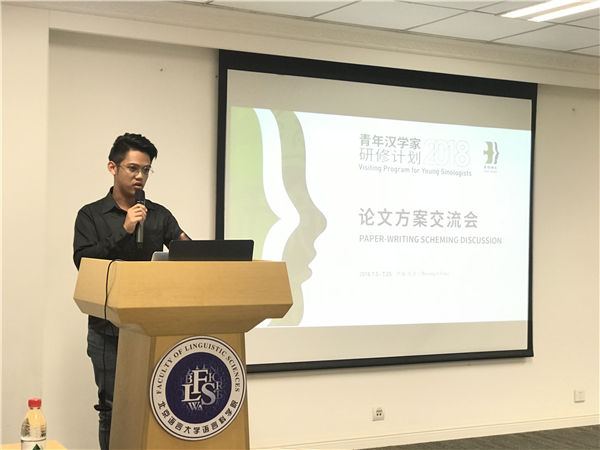 In one of the parks I usually pass by, I would often see a group of old ladies. They would always give me the sweetest smiles and invite me to exercise with them. They even offered me a bottle of water after we danced. It felt so authentically friendly and very welcoming for them to do that. It took me back home, and suddenly I didn't feel homesick anymore. On one rainy day, I used a delivery service and the guy dashed into the rain just to bring me the hot meal I ordered. It reminded me of the intrinsic qualities that Filipinos and Chinese share. We are hardworking, resilient and exceedingly responsible. At the hotel where I was staying, I asked the housekeeper where she is from. She told me she is from Anhui, that she left her family and her son to earn a living in the city to support them. This is the story that all Filipinos can relate to. Many Filipinos leave home for better work opportunities with the hopes of giving their children and their families a better life. It hit me straight to the core because these identical storylines construct the very essence of family, love and the sacrifices we make. These simple gestures and acts are what make my heart flutter. The warmth of the people, the kindness of their hearts, their dedication for work and how they truly value family -- that is what humanizes and characterizes China. And so I told myself, it's not really different after all.
As a scholar who also studies Sino-Philippine relations, I always get asked how we can foster better understanding amid differences and political tensions between two countries. My answer is always simple. It is through looking at and engaging with the people and finding the commonalities that connect us together. People-to-people exchanges, for instance, provide an interesting path for two cultures and nations to meet and build stronger ties in terms of social, economic, political and diplomatic relations. Through these exchanges and cooperation that have been initiated since President Rodrigo Duterte first visited China in 2016, the relationship between the two countries has entered a new milestone of friendship and partnership. At the heart of it all, the bottom line is that both countries aim to serve the ultimate interests of their people. These similarities are what will bring us to common ground to mutually work and resolve issues together. When people understand, accept and respect each other in the spirit of shared core values, fundamental characteristics and common goals, no disputes are that complex and no differences are that big after all.
The author is a research associate at the International Network on Gender, Social Justice and Praxis (University of Newcastle, Australia) and a PhD scholar at the Institute of International and Comparative Education (Beijing Normal University, China).
Most Popular