Sinologists enjoy Chinese culture in Hangzhou
Share - WeChat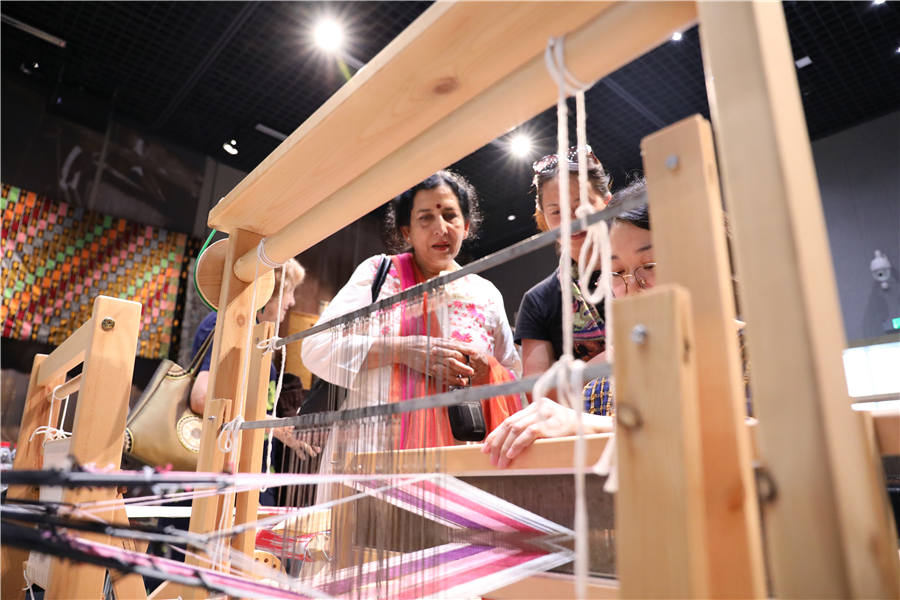 To share insights on China's new developmental philosophy and further promote Chinese culture, the 2018 Symposium on China Studies was held last week and followed by a cultural tour in Hangzhou, East China's Zhejiang province.
Twenty-eight Sinologists from 24 countries participated in the program, which included traveling from museums in urban Hangzhou to nearby Anji county, famous for its white tea.
In Anji, the experts were introduced to the local eco-friendly economy. The Anji Ecology Museum showcases the regional cultural histories of tea, the fan, and sericulture.
In Hangzhou, Sinologists visited the China National Silk Museum, the world's largest of its kind, and viewed traditional Chinese silk looms. They also saw the relic restoration room, where technicians repair unearthed silk fabric.