Farm app connects gamers and growers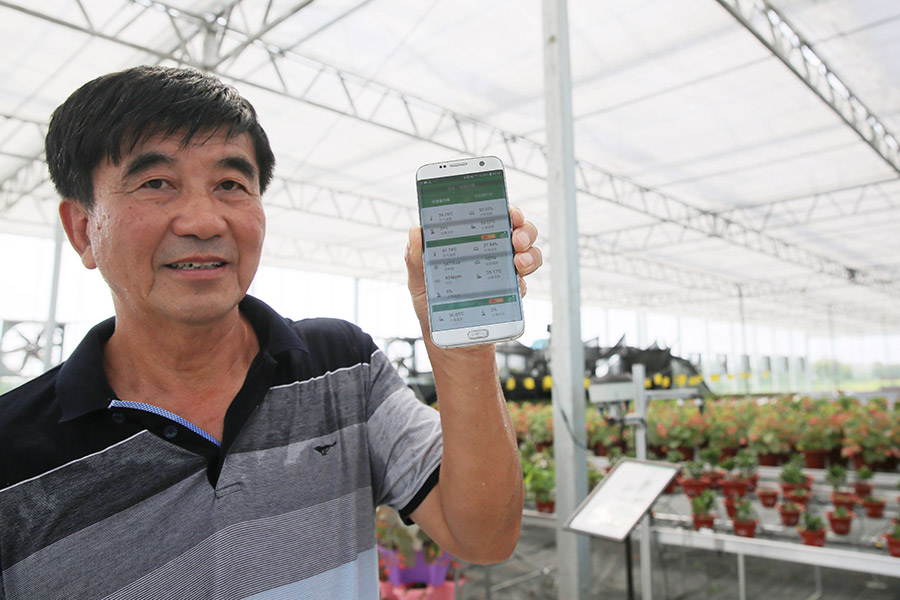 Popular online farming games allow users to run virtual farms, harvest their own crops and steal produce from other players, all with a tap on a smartphone. With internet of things technologies, this virtual experience is becoming a reality.
Saiot Group, a Hong Kong-based company focusing on the sharing economy, has launched its Yiwu Farm project. Users can rent land, remotely manage their crops through the mobile app and have their produce delivered to their door after the harvest. They can even 'steal' from neighboring farms, to add to the fun.
The model is achieved through internet of things technologies, which are applied to connect users' phones to employees and farming facilities, including temperature control and water tubes.
The group has invested 500 million yuan ($73 million) in 2,400 hectares of land in Huzhou, Zhejiang province.
The users range from vegetable retailers to individuals seeking farmland of their own while living in urban areas. For vegetable retailers, the benefit lies in placing their orders directly, so farmers will know exactly what to grow and when to harvest before they start to plant.
"Back in 2006, I went to a village and saw the tomatoes left hanging on the branches, rotting, with no one willing to pick them," said Wen Wenhao, chief software architect of Saiot, when talking about the inspiration behind launching the project.
"I asked my uncle why they didn't harvest the tomatoes. He said the fruit wasn't even worth the labor cost, so why bother," Wen said.
As a farm boy, Wen was saddened by how much food was wasted because the farmers could not find a buyer. So, he determined to change the situation.
Based on sales data collected from the group's grocery stores, Saiot's platform provides farmers with a plan to maximize their profits.
"On our farms, every staff member has a machine that can receive orders from clients," Wen said. "When the order is placed, the employee can harvest, package and deliver the products to the clients within 20 hours," he said.
According to Wen, a farmer usually needs to work for at least five years before the land returns a profit, but in Saiot's farm they will only need half that time.
Wen said the company's plan for the next three years is to build 25 sharing farms in China, providing one million jobs.
"Using internet and big data technologies can help farmers make more scientific and foresighted decisions," said Yin Chengjie, head of the Chinese Association of Agricultural Economics.
"In the new era, we need to switch from fast agricultural development to quality development, and the internet and big data are tools that can power the revolution in the traditional agriculture sector."