Policy efforts focus on stability
Share - WeChat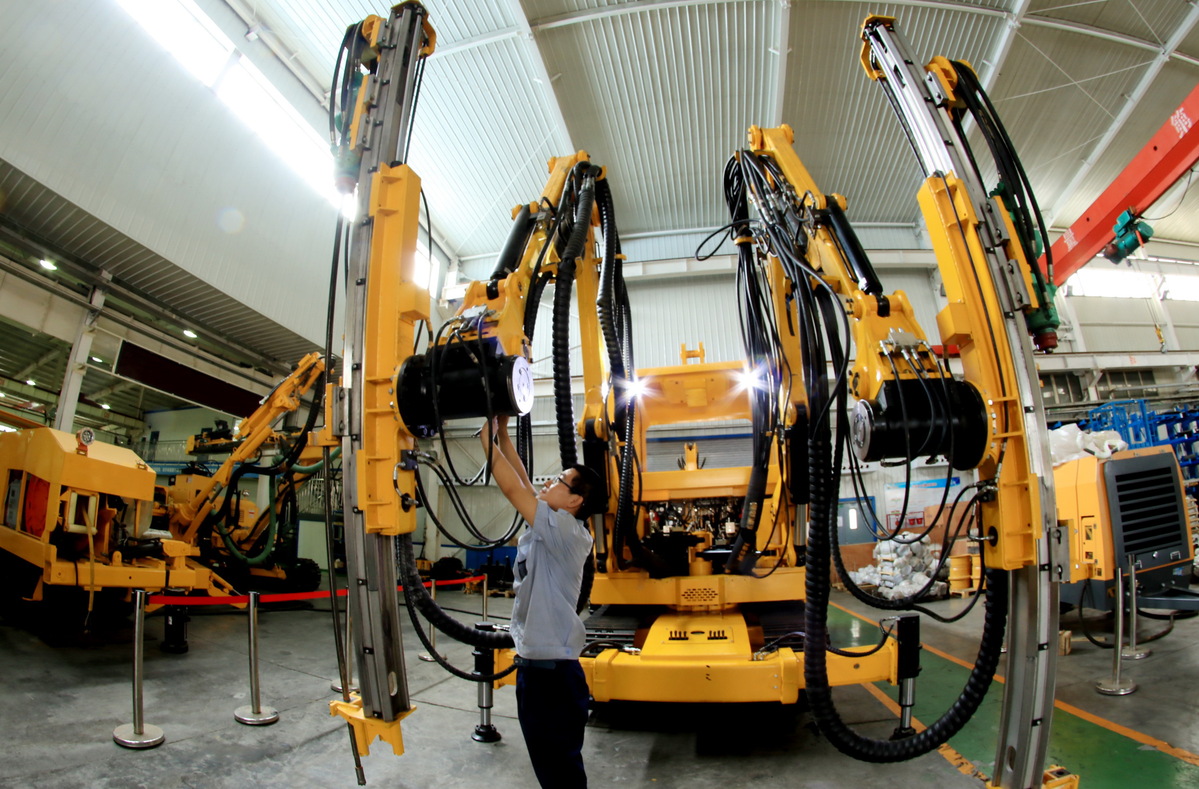 Government to stabilize credit support, step up infrastructure spending in targeted areas
More efforts to stabilize investment growth and credit support are expected to come out soon to assuage concerns over slowing growth in investment clouding the economic outlook, after a meeting held by top decision-makers set the tone for the policy trend in the second half.
With clear policy signals set in July calling for more efforts to keep investment afloat, some commercial banks, including Industrial and Commercial Bank of China, issued notices to local branches to quicken up the pace of issuing credit to boost infrastructural construction, in particular to support transportation projects and home-renovation projects to improve living conditions for the poor, according to documents viewed by China Daily.
"Investment willingness at local levels remained low in the first half. Some reasons include aggressive efforts in the first half to reduce government debt risks, strengthened efforts to monitor infrastructure project quality, and relative tight liquidity. The government is aware of that," said an official with the National Development and Reform Commission who declined to be identified. "More documents will come out to increase appetite for investment."
Targeted measures to boost infrastructure construction came after a meeting of the Political Bureau of the Communist Party of China Central Committee set the tone for policy stances in the second half.
The government will stabilize investment growth, stepping up infrastructure investment in targeted areas, according to a Xinhua News Agency report last week.
Slower growth in investment led to some concerns that the economy may lose steam in the second half pressured by more downward headwinds and external challenges.
In the first six months of this year, infrastructure investment growth tumbled to 7.3 percent from 21.1 percent a year earlier, data from the National Statistics Bureau showed.
The drop has led to slower growth of fixed-asset investment, which only saw 6 percent growth year-on-year, data showed.
Pan Jiancheng, a senior economist with the NSB, said slower growth of investment is a natural consequence as the economy rebalances its structure toward a consumption-led growth model.
With rising external challenges and the need to boost domestic demand, stabilizing investment growth should be a feasible move to boost growth.
"Investment in the private sector is expected to play a key role," said Pan, adding "the government needs to avoid another round of stimulus leading to overcapacity and piling up of debt level."
Private investment picked up in the January to June period, up by 8.4 percent year-on-year, NBS data showed.