China Unicom, AliCloud team up
Share - WeChat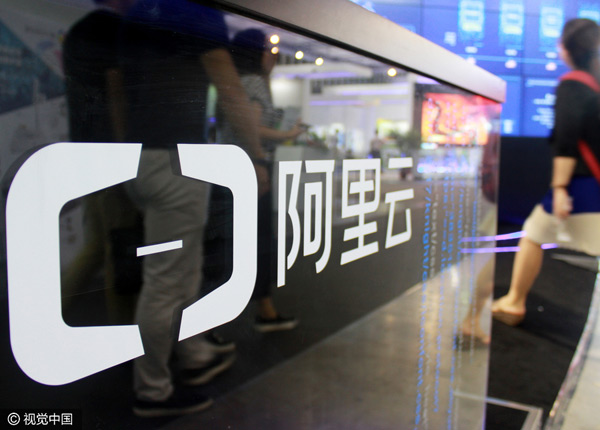 Telecom JV aims to boost cloud computing for government, firms
China United Network Communications Group Co Ltd, the country's second-largest telecom carrier by mobile subscribers, unveiled a joint venture with Ali-Cloud, the cloud computing arm of Alibaba Group Holding Ltd, on Friday, aiming to better tap into cloud business opportunities.
The joint venture, registered in Beijing with a capital of 353 million yuan ($51.4 million), has been established to meet the growing demand from China's governmental institutions and State-owned enterprises for cutting-edge software and information technology solutions.
China Unicom will hold a 51 percent stake in the new company, with AliCloud, holding 34 percent, and Hangzhou Jiashiyun Network Technology will hold the remainder, according to Tianyancha, an enterprise data platform.
The move is China Unicom's latest effort to deepen its mixed-ownership reform, during which Alibaba has become one of its key investors.
"The new company will leverage China Unicom's infrastructure capabilities, and nationwide operational services in the government and enterprise markets, and combine Alibaba's prowess in cloud computing, big data and artificial intelligence," China Unicom said in a statement.
"We aim to build the joint venture into the strongest software provider for government institutions and enterprises, with a focus on sectors such as e-governance, finance, public security and manufacturing," the Beijing-based telecom company added.
Liang Baojun, general manager of China Unicom, will run the new company as its chairman. Hu Xiaoming, president of AliCloud, will serve as its vice-chairman.
"When it comes to cloud computing, mobile carriers have an inherent advantage in that they are already connecting all industries via telecom infrastructure, including automobile, electricity, aviation and energy," Hu said at a Shanghai conference in June.
"Alibaba's strength lies in the three forces of digitalization, namely the internet of things, artificial intelligence and computing power. This makes us a good partner for telecom carriers such as China Unicom," he added.
According to Hu, as of June, AliCloud has already partnered with more than 30 regional branches of China Unicom, serving over 10,000 enterprises and helping them access cloud computing to boost efficiency.
China Unicom is deepening its $11.7 billion mixed-ownership reform, seeking rejuvenation via innovation and brainpower from private-sector internet heavyweights.
Last August, the company announced Alibaba had spent 4.33 billion yuan on a 2.05 percent equity stake. Baidu Inc invested 7 billion yuan in the telecom carrier for a 3.3 percent stake, with other investments also coming from Tencent Holdings Ltd and e-commerce giant JD.
Xiang Ligang, founder of telecom industry website cctime.com, said the cooperation will put mounting pressure on other telecom carriers, such as China Mobile and China Telecom.