Rowers no longer fish out of water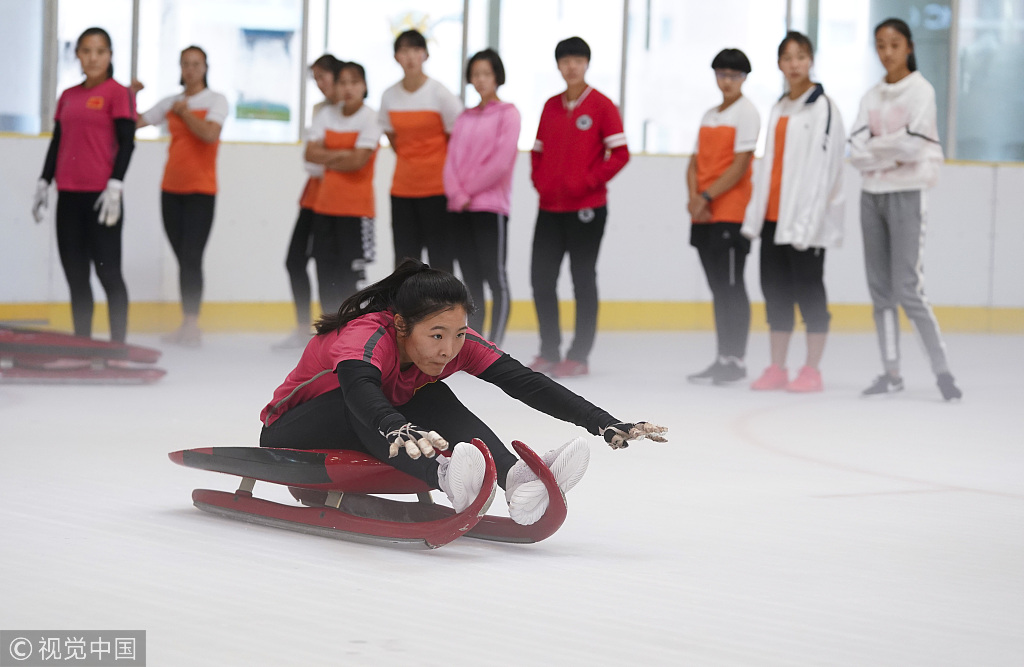 The wheels are literally in motion for a group of pioneering Chinese athletes who are leaving the water behind for a new career on snow.
Among more than 500 athletes competing at the inaugural National Roller Ski Championship in Baiyin, Gansu province last week, 11 were former full-time rowers, who are using the sport as a stepping stone to cross-country skiing as part of a targeted government development program to generate new pools of talent for the 2022 Beijing Winter Olympics.
Without a tradition in skiing, especially in the grueling cross-country discipline, the National Winter Sports Administrative Center and Chinese Rowing Association launched an initiative at the beginning of the year to identify young rowers who are robust and willing enough to compete on the snow.
With their exceptional aerobic endurance, upper-body strength and balance, rowers are better suited than most to make the transition into skiing.
However, it still takes time to finesse their movements and skills, said Su Shenghua, head coach of the cross-sport program.
"Cross-country skiing and rowing are both physically demanding events, with the emphasis on balance control and body movements in a certain rhythm. This makes it theoretically transferable," said Su, a former rowing coach with the national team.
"The challenges come with their acclimation to skiing skills and using their legs to stride and kick on snow to move forward."
Su's group now totals around 30 under-21 athletes, selected from a tryout camp in February.
After an entry-level training camp at a mountain resort in Guizhou in March, the group spent three months training on snow and roller skiing tracks in Norway, a traditional powerhouse in cross-country skiing, before returning to take part in the Baiyin competition.
Slowly but surely, Su's bunch are making obvious progress on the tarmac track, with all 11 who competed in Baiyin finishing in the top 16 of the men's 20km and women's 15km classic races.
"It might seem an ambition too radical to realize, but we believe this move will open up more opportunities for our athletes into directions they never thought they could venture, as well as benefiting the development of winter sports beyond the 2022 Beijing Games," said Su.