Cosmetic surgery app GengMei raises $50m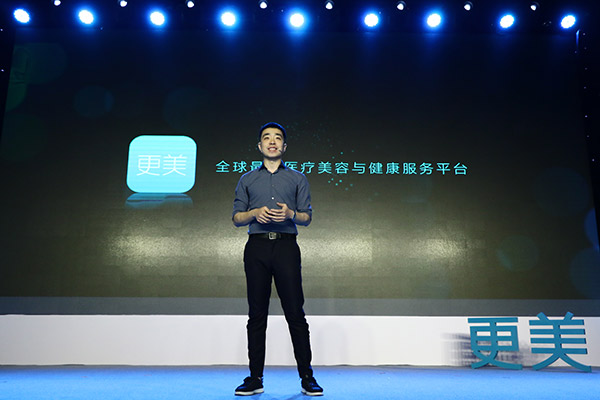 Chinese cosmetic surgery platform GengMei announced on Monday that it had raised $50 million in its series D1 round of financing, with the country's leading photo-editing company Meitu Inc among its investors.
GengMei, or "more beautiful" in Chinese, links patients directly with doctors and surgeons for professional advice on plastic surgeries including cosmetic dental surgery and eyelid surgery.
According to the company, the fresh fundraising will be used mainly for research and development of artificial intelligence, recruitment and business expansion.
"As an online provider in the cosmetic surgery segment, we hope to connect our online traffic with offline merchants to create a sound ecology, especially in the consumer market which covers dentistry, ophthalmology and anti-aging," said Liu Di, CEO of GengMei.
He added that an increasing number of youngsters born after 1990s and 2000s are trying to become virtually beautiful through online self-editing apps.
"This demand is quickly expanding from online to offline, which will herald a golden era for cosmetic surgery industry in the coming 10 years."
Liu's words are in synch with its latest financing as Meitu, a leading developer of popular apps including self-editing and selfie as well as beauty-themed smartphones, became an investor as well as a partner.
The Beijing-based company said it plans to establish a platform based on Meitu's advanced technologies in image as well as big data.
Through this platform, users can upload their photos and videos to get aesthetic tips. It will also recommend personalized clinics and surgeons for users.
According to an industry report by consultancy Deloitte, Chinese cosmetic surgery industry is expected to exceed 464 billion yuan ($68 billion) by 2020 with the annual growth rate hitting 40 percent.