Pilot FTZ to benefit from financial innovation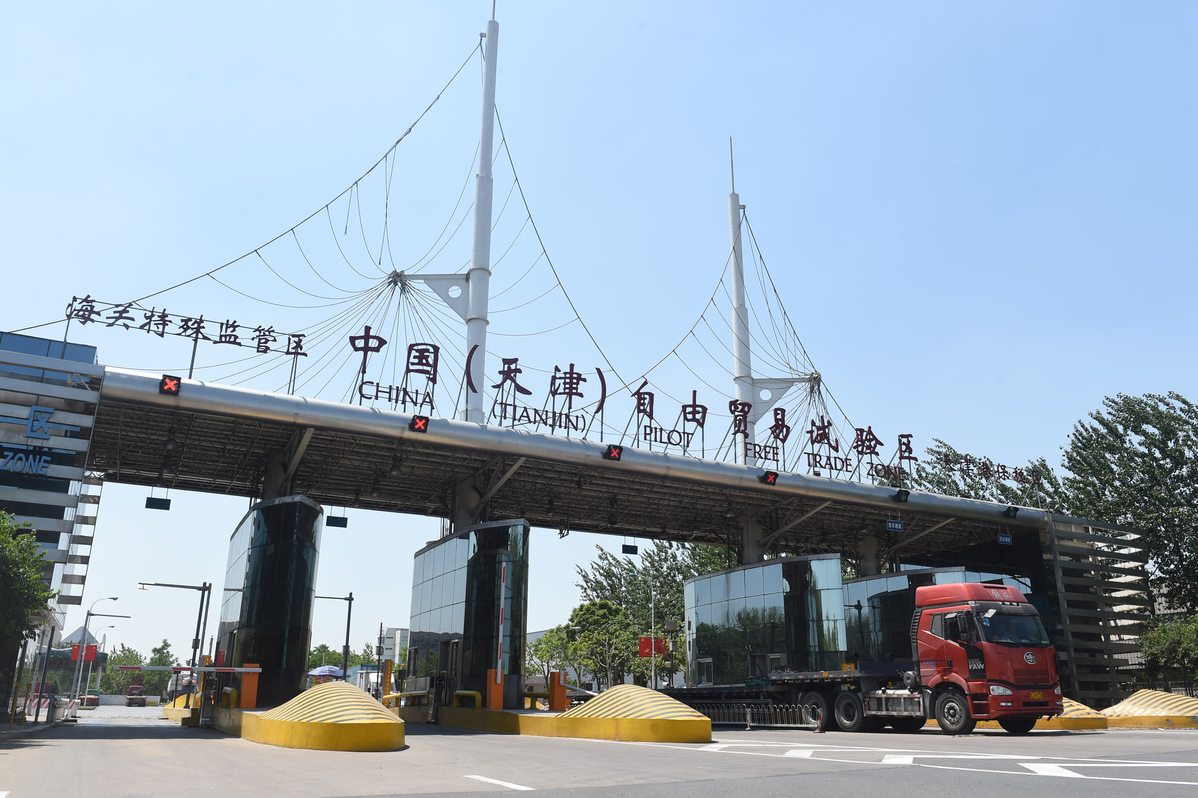 Innovation in the financial sector is expected to play a bigger role in Tianjin's pilot free trade zone and drive the growth of the Beijing-Tianjin-Hebei Free Trade Port.
Yang Maorong, director of the Binhai New Area and executive vice-director of the administration committee of Tianjin Pilot Free Trade Zone, said: "In the near future, the three-year-old zone will launch a cross-border finance platform, support lease companies to issue bonds and asset backed securitization, and boost the region's leasing and factoring sectors' growth."
Government bonds targeting the development of the region among Beijing, Tianjin and Hebei will be issued.
The zone will attract Belt and Road countries' central banks and investors to invest in renminbi assets in a bid to serve the region's companies and investors, he said.
A cross-border merger and acquisition fund serving the region will also be established.
"Tianjin's move will significantly benefit the city's proposal to build the Beijing-Tianjin-Hebei Free Trade Port, the growth of Xiongan New Area and the country's strategy to build Hebei Free Trade Zone", said Zhang Zhongdong, deputy-director of the pilot zone.
The zone's move is backed by its significant financial sector growth.
Last year, the zone's actual utilized foreign investment hit $2.8 billion, up 12.1 percent year-on-year and trade volume surged to 256 billion yuan ($37.5 billion), a rise of 32.8 percent from the previous year.
Licensed financial institutions number 126, with 52,000 renminbi and foreign currency accounts opened.
Their cross-border capital transaction value hit $143.4 billion, accounting for a quarter of the city's total. Their cross-border renminbi balance hit 300 billion yuan, accounting for 43 percent of the city's total.
Liu Tongwu, deputy-director of the Tianjin branch of the People's Bank of China, said the bank will try to help the zone gain more support from the central bank, and in the meantime, strengthen supervision of the cross-border finance business, and tighten anti-money laundering supervision.
Since the pilot zone has taken the lead in China in developing its leasing businesses, the bank will launch innovative auxiliary foreign currency policies for the sector, he said.
"Projects to boost the sector's growth in the Beijing-Tianjin-Hebei region, which is driven by the Tianjin zone, are supported by the bank and are going smoothly," he said.