New Italian Design debuts in Tianjin
Share - WeChat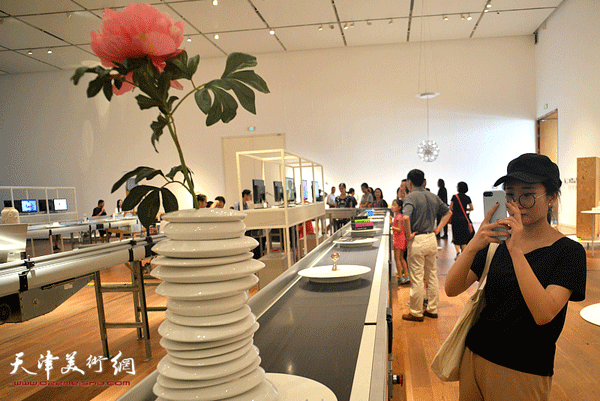 The New Italian Design, an exhibition sponsored by Triennale Di Milano, Tianjin Art Museum and Hengxing (Tianjin) Cultural Exchange Co Ltd, debuted at No.2 hall of the second floor in Tianjin Art Museum on July 26. The event, a high-end project of Tianjin municipal government, will last until Sept 2.
Triennale Di Milano was created in 1923. It is the first European exhibition organization based on precise display of decorative application art, architecture and urban structure design. After the founding of Triennale, it became famous and a landmark of Italy and even the world.
According to the Tianjin Art Museum, the New Italian Design is the main exhibition of the Triennale museum, which mainly covers jewelry, food and graphic design.
The exhibition will display 133 designers' projects and more than 280 works. The categories include furniture, interior, media, food, website, fashion, jewelry, graphic and multimedia. It is a wonderful epitome of contemporary Italy design.
The exhibition will be showcased statically from July 26 to Aug 12, and dynamically from Aug 15 to Sept 2.
During the dynamic period, adopting the concept of revolving sushi, the organizers will place the works on the conveyor belt, with the pieces passing in front of the audience like delicious food, bringing a new experience to the visitors.
The exhibition will also promote the cultural exchange of Belt and Road Initiative.
Most Popular