Xi to BRICS: Build open economies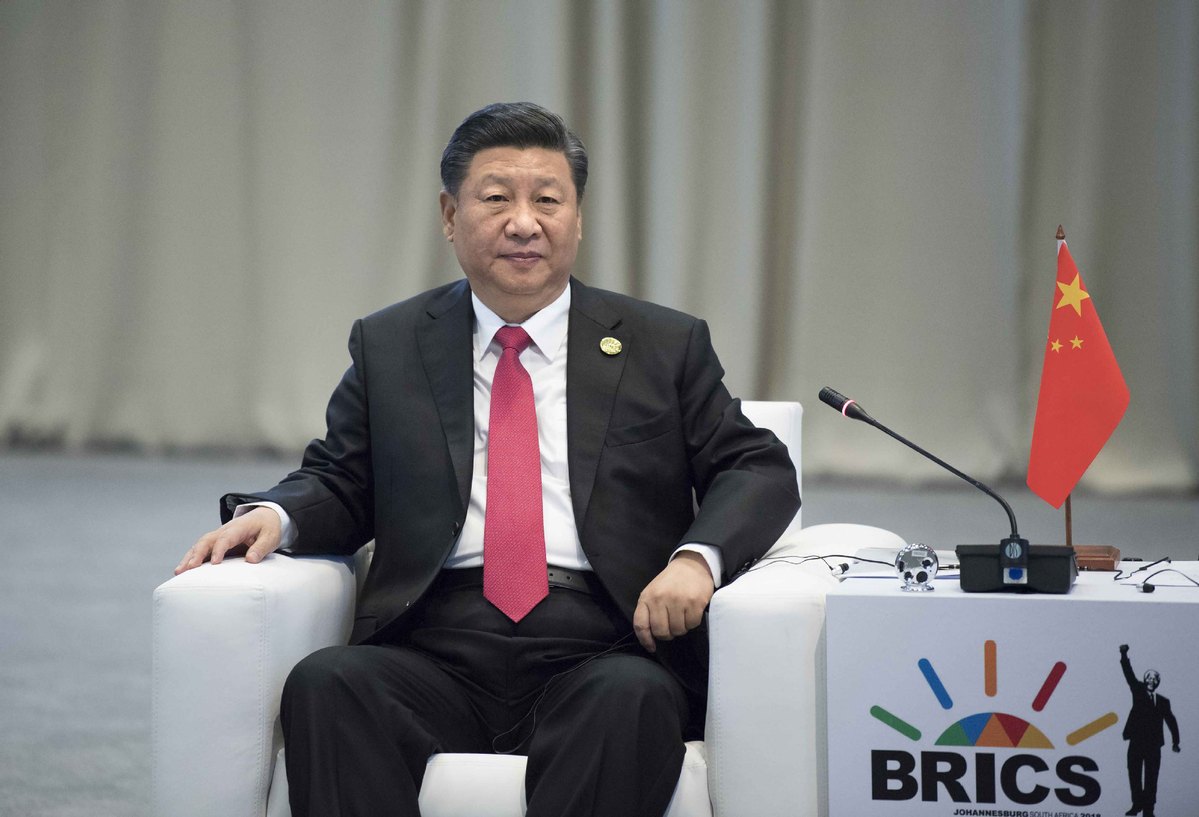 President says joint efforts should also include safeguarding common interests
BRICS countries should make joint efforts to build open world economies and safeguard common interests, President Xi Jinping said on Friday.
Xi made the remark while attending an informal meeting in Johannesburg, South Africa, to mark the 10th anniversary of BRICS summits.
Xi called on BRICS members to enhance practical cooperation in such areas as trade, investment, finance, infrastructure and people-to-people exchanges to ensure that BRICS countries' new industrial revolution partnership yields real outcomes.
Xi proposed that BRICS Plus cooperation be expanded so that other emerging markets and developing nations could participate in cooperation with BRICS countries.
BRICS has grown from an idea into an international cooperation platform in the past decade, Xi said, adding that BRICS countries will face great opportunities as well as challenges in the coming decade.
BRICS countries should follow the trend of economic globalization and work hard to usher in a second golden decade, Xi said.
A declaration released on Thursday said leaders of the BRICS countries expressed satisfaction with the group's achievements as a strong demonstration of BRICS cooperation for the attainment of peace, harmony and shared development and prosperity.