Wanxiang to set up energy fusion hub in Zhejiang
Share - WeChat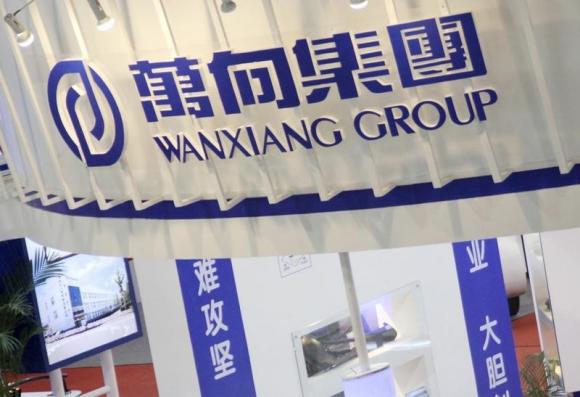 When pioneering Chinese billionaire Lu Guanqiu passed away last year, he left behind an unfulfilled dream of making cars under the Wanxiang Group umbrella, his multibillion dollar automotive group.
Now, that dream has become an even bigger blueprint as his son and successor Lu Weiding has drawn up plans to invest more than 200 billion yuan ($29 billion) on a 10 square-kilometer innovative energy fusion hub. The hub, according to Lu, is not just about factories, but rather about an innovative platform that seeks to integrate new energy, intelligent manufacturing and smart hubs.
With an eye on the future, Lu aims to build the hub as a global innovation one that can drive the development of the Greater Bay Area in Zhejiang province by 2035.
Though it is the private company's largest-ever single investment, Lu described it as a decision from which there was no going back. "Opportunities will be given to those who can bring together scientists, innovators, startups and investors," he said.
Wanxiang, which is more than four decades old, started as an agriculture machinery repair factory and then entered the auto component segment. It began to focus on producing universal joints in 1980, which is a key component in automobiles' driving systems.
Today, most of the company's products enjoy a 60-percent market share in their respective sectors. What's more, one in two cars in the United States have installed Wanxiang's products.
"Innovation was the key factor fueling the success of Wanxiang in the past 40 years," said Lu, the current chairman of Wanxiang Group.
Back in the 1980s, the Hangzhou, Zhejiang province-based company decided to expand its businesses abroad in line with China's reform and opening-up policies.
While going into the foreign markets, Lu Guanqiu formulated a strict rule that the company's products "must be as good as those made by the US", which helped foster Wanxiang's reputation abroad.
Even though the company has done well in automotive parts, Lu wants the manufacturing process and products to be upgraded in order to gain a lead in the global arena.
Wanxiang has been moving management, technology and quality a step forward in recent years as the firm keeps on making high-end products and dovetailing its development in line with leading carmakers.
At present, the company is a major partner of leading carmakers like General Motors, Ford and Chrysler. It owns nearly 30 companies and over 40 factories in 10 foreign countries, including the United States and Germany.
"Another innovation we will continue to focus on is new energy as new energy vehicles and renewable energy will be the next forefront of industrial transformation," said Lu.
As one of the first Chinese companies to tap the new energy sector, Wanxiang kick-started the deployment in this sector years before. It has obtained approval from the National Development and Reform Commission and became a qualified electric vehicle-maker.
"New energy vehicle components, NEV batteries, fully-electric buses and NEV passenger cars will be the focus of the ongoing energy fusion hub," he said.
"This is a new starting point where we cannot find any precedents. These cutting-edge technologies will surely bring us unprecedented challenges, but we will continue to make innovations for major leaps and bounds."