Building Beijing's slide and joy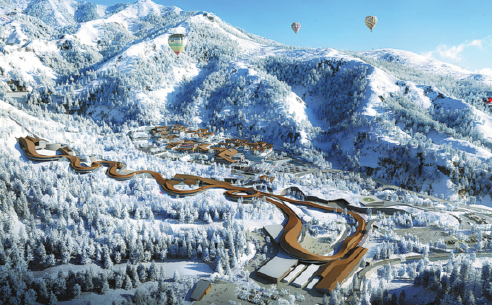 Design of 2022 Games bobsled track gets 'perfect' thumbs-up from testers
Bobsledders, skeleton racers and lugers can expect the slide of their life at the 2022 Winter Olympics after a pretest for Beijing's new sliding track produced "perfect" results.
Amid heavy downpours and steamy summer heat, the National Sliding Center's construction site on Xiaohaituo Mountain in northwestern Beijing's Yanqing district was bustling with activity earlier this week as workers conducted mockup tests on the track.
Representatives from the International Bobsleigh and Skeleton Federation (IBSF) gave the results a resounding thumbs-up.
"The mockup test is a milestone to carry out the construction correctly. We tested the quality, the concrete and the steel work - the result was perfect. After this we can start building the actual track," IBSF track committee member Thomas Schwab said at the site on Tuesday.
The test was run on four sample sections of track built from materials that will be used on a mass scale as a standard pre-construction evaluation.