Something to chew on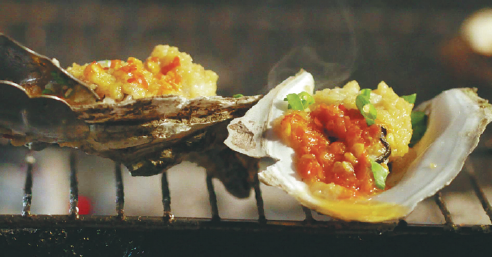 A documentary series looks at one of China's most popular street snacks. Li Yingxue reports.
When it comes to street food in China, chuan'er (kebab-like snacks) are among the most common.
As a popular snack among young people, chuan'er can be made using a variety of ingredients like meats, vegetables and tofu. And even though for most people the most delicious chuan'er stall is usually just around the corner, a newly released documentary on chuan'er leads its viewers a bit further.
Chen Yingjie, the chief director of The Story of Chuan'er, has visited more than 500 chuan'er eateries with his team and shot thousands of hours of video.
But only 30 of the restaurants were selected for six 30-minute episodes of the documentary, which is now being broadcast on videostreaming site Bilibili, with one episode being put out each Wednesday.
All the episodes are already online: Meat: We Love More; Darker Than Night; Have Some Antidote; Teeth Rebellion; Gnaw & Bone; and Barbeque Pilgrimage.