Wuhan vaccine factory restarted
Share - WeChat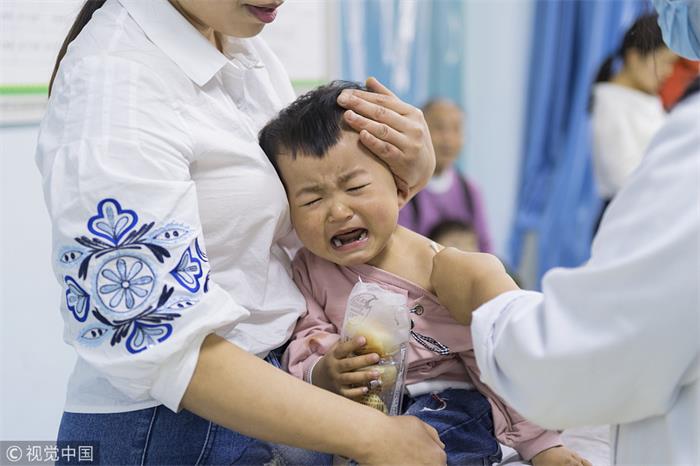 Testing confirms manufacturing of new doses being done properly
Vaccines produced by one of the drug companies embroiled in the recent vaccine scandal might be available as a supplement for children who had previously taken substandard doses, since production has resumed, authorities said.
The Wuhan Institute of Biological Products, which was reported to have produced a batch of 400,520 doses of substandard diphtheria, tetanus and whooping cough vaccines (DTaP) for infants, has passed an inspection and resumed production, according to the State Drug Administration.
Last year, the company, based in Wuhan, Hubei province, was linked to substandard DTaP vaccines along with Changchun Changsheng Bio-tech Co in Jilin province.
The 252,600 doses of vaccine produced by Changchun Changsheng Bio-tech Co were all sold in Shandong province, with 215,184 children being vaccinated, according to the Center for Disease Control and Prevention in Shandong.
Another 400,520 doses of substandard vaccine were produced by the Wuhan institute. Of those, 210,000 were sold to Hebei province and 190,520 went to Chongqing.
"We sent teams to investigate the two manufacturers and inspected their production procedures and vaccine quality. All vaccines involved in recent scandals have been recalled and are currently not available in the market," an official from the State Drug Administration said in an interview with Xinhua News Agency and China Media Group on Wednesday.
According to the administration, Changchun Changsheng Bio-tech Co stopped DTaP vaccine production last year.
Wuhan Institute of Biological Products has resumed production after having 30 batches of DTaP vaccines successfully pass testing by the National Institutes for Food and Drug Control.
The administration has conducted a nationwide inspection on the country's 45 vaccine manufacturers since Wednesday. Strict supervision on the whole production process, from raw material treatment to quality testing and sales, will be conducted.
According to the China Center for Disease Control and Prevention, the substandard DTaP vaccines are not harmful to the human body, but could lead to poor immunity results.
The CDC offices in Shandong, Hebei and Chongqing said they would vaccinate those affected again. The total number of children needing to be revaccinated was not revealed.
China's biggest DTaP vaccine producer, Wuhan Institute of Biological Products had a market share of more than 80 percent of the country's DTaP vaccines in 2016 and 2017, according to National Business Daily.
An anonymous interviewee from Chongqing CDC told National Business Daily that vaccine produced by Wuhan Institute of Biological Products Co might currently be the best choice available for the revaccination.
"The quality of vaccines made domestically is as good as those made overseas. We will pay close attention to the inspection work, and people should maintain confidence and trust in our vaccines," said Liang Xiaofeng, deputy director of the China CDC.
On Thursday, a procuratorate in northeast China's Jilin province initiated a public prosecution against Cui Honghai, former head of the Jilin food and drug administration, on charges of taking bribes.
According to the procuratorate of Changchun, the provincial capital, Cui allegedly took advantage of his position to help others gain profits and take bribes. Cui was the former Party secretary and director of the Jilin Food and Drug Administration.