Guaranteed safety first required to restore trust: China Daily editorial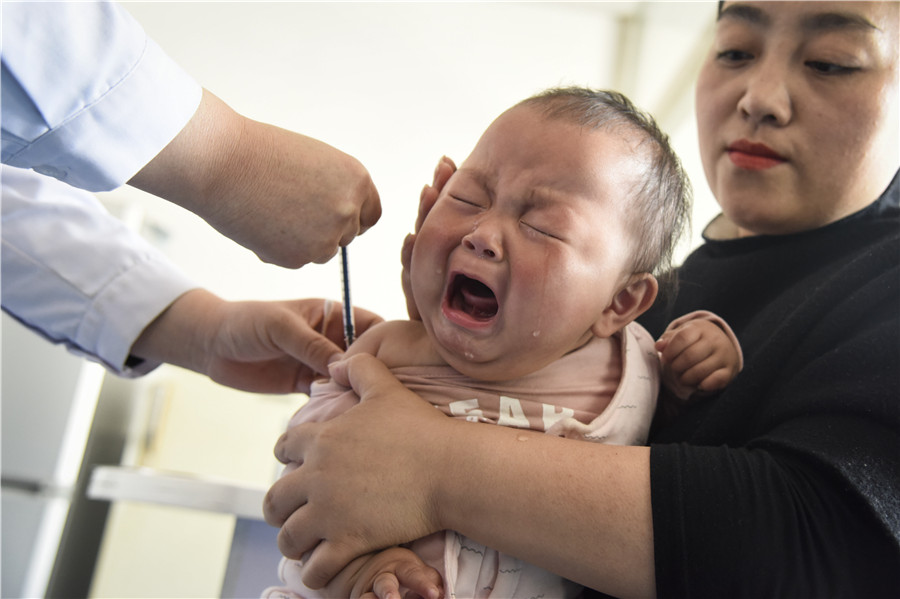 With both President Xi Jinping and Premier Li Keqiang issuing harsh, personal condemnations and ordering thorough investigations of the company at the heart of a vaccine scandal, the chairwoman and four senior executives of the Changchun Changsheng Bio-tech Company are now in police custody and under investigation for criminal liabilities.
Seeing some heads roll will certainly serve to pacify the public's anger. But this is not the first major vaccine-related scandal, and will that suffice to prevent another repeat?
Probably not. Because this is not a mere matter of one lawless company taking advantage of a porous quality guarantee regime.
While the culprit in this instance is undeniably Changchun Changsheng, and the company and its management must be held accountable, there will be no cure for the industry's maladies without finding out how the substandard products found their way into the market and installing reliable safeguards for the entire supply chain.
Especially after the repeated vaccine scandals have exposed so many loopholes and clues to corruption.
Given the de facto State monopoly over the vaccines market, where all vaccines are distributed via a supposedly tightly monitored official network of centers for disease control and prevention, no investigation will be complete without taking into account the inner workings of the channels through which vaccines reach the end user.
Like them or not, social media platforms are rife with possible clues as to what has led to the Changchun Changsheng revelations. While some may seem more speculative than substantive, those regarding system insiders' apparent dereliction of duty, if not abuses of power, are worth special attention.
The authorities' vow of "an explicit answer" must be fulfilled, and effectively acted upon so it does not have to be made again in the future.
A decade ago, a scandal of melamine-contaminated baby formula milk dealt a devastating blow to the domestic dairy industry, leaving it struggling, until now, to win back consumer confidence.
The vaccine scandal is brewing a similar crisis of confidence in homemade vaccines, and raising concerns about whether the authorities have the capability to exert meaningful control.
The "explicit" answer to be presented must show they have. People's health should always be the top priority.
Today's Top News
Editor's picks
Most Viewed