Experts: PBOC's $74b injection paves way for lower RRR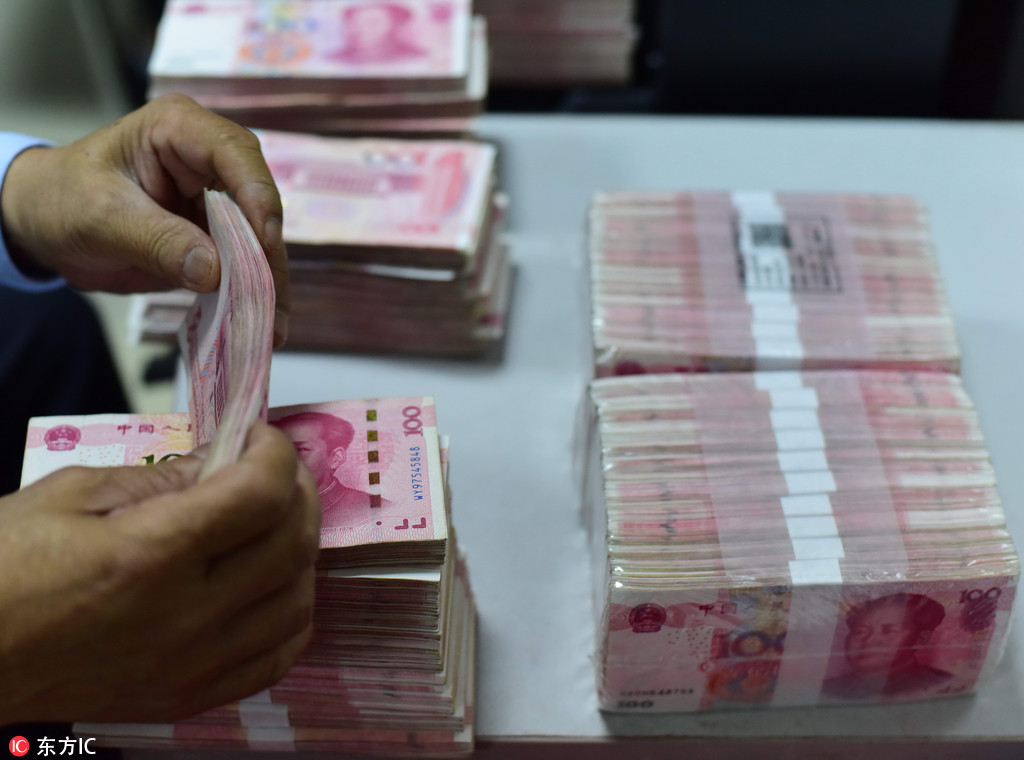 The unexpected amount of lending injected into the market on Monday paves the way for possible move to lower required reserve ratio (RRR) in the third quarter, according to analysts.
The People's Bank of China (PBOC) injected 502 billion yuan ($73.9 billion) into financial institutions through medium-term lending facility tools on Monday, holding rates unchanged.
The move has exceeded market expectation as no existing loans are about to mature.
The MLF operation, which raised the outstanding amount of lending for commercial banks, paves the way for likelihood of further move to lower the banks' required reserve ratios, which is expected to come as early as in the third quarter, because the central bank has taken similar steps earlier in April, according to a note by the fixed income department with China Securities.
Bank's reserves freed up in April are required to pay back loans borrowed from the central bank's medium-term lending facility, according to earlier announcement by the central bank.
The latest move comes after the central bank was reported to give authorization for commercial banks to purchase low rated bonds with ratings of AA+ and below using the lending facility.