Unmanned, panda-shaped 'Sky Train' tested in Chengdu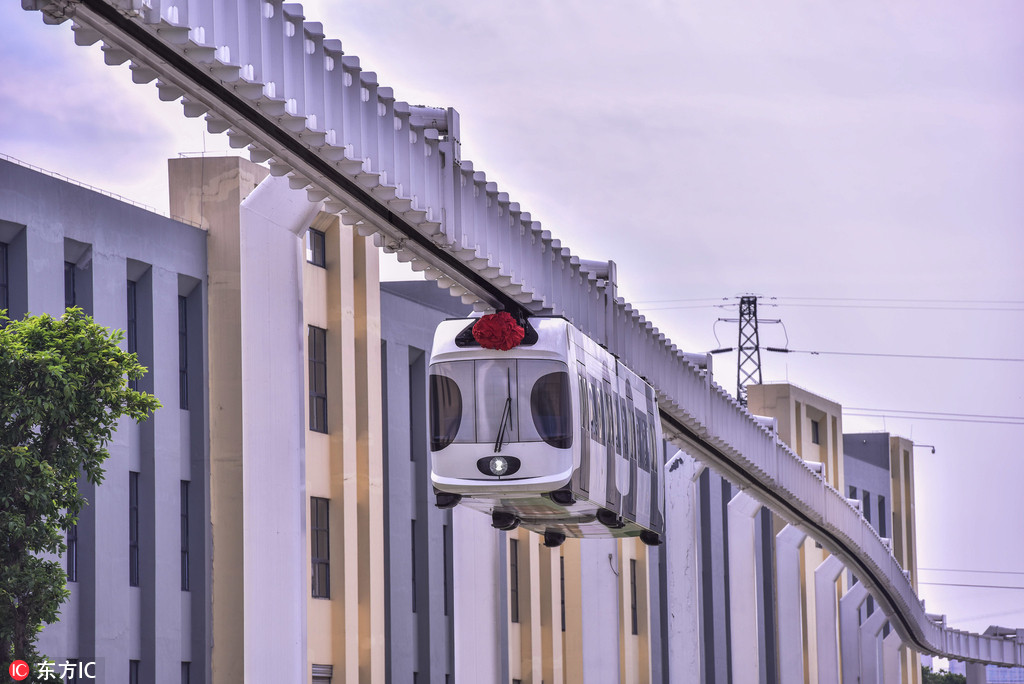 Construction on the test line for China's first new energy, unmanned, panda-shaped "Sky Train" started in Chengdu, Southwest China's Sichuan province, on Saturday.
The "Sky Train" test line, about 11.3 kilometers long, will run between the Dayi Station of the Chengdu-Pujiang Fast Railway and Anren town in Dayi county with four stops.
The train, which will be battery-powered, can zip along the monorail track at speeds of up to 80 km/h.
With an investment of 2.18 billion yuan, the "Sky Train" line is expected to be built in 17 months. It will majorly serve as a tourist sightseeing route.