2018 World Santa Claus Congress opens in Copenhagen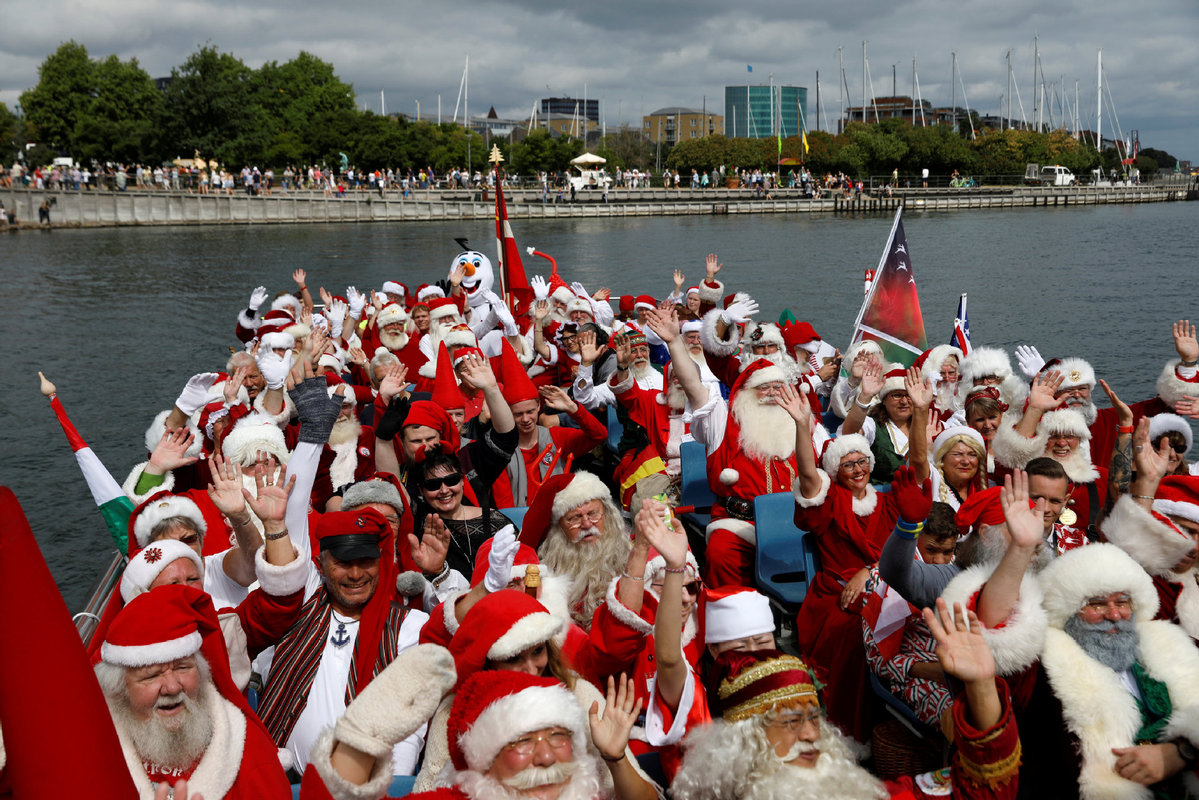 COPENHAGEN - The 2018 World Santa Claus Congress kicked off at Bakken amusement park, north of Copenhagen, on Monday.
Some 100 Santa Claus from around the globe gathered here in the Danish capital city during the four-day long event.
Various activities and entertainment such as Santa parade through Bakken, a large Christmas gala show, saltwater bath and the Santa World Championships were organized during the congress.
The World Santa Claus Congress has taken place in Bakken, the world's oldest amusement park, since 1957. It was created by Professor Tribini, Bakken's legendary entertainer, who did not believe that Christmas should only happen once a year. And as the Santas are usually very busy in December, the professor created "Christmas in July".
Now, the Congress is both a professional forum and social meeting place for real Santas from all over the world, attracting thousands of people coming to see Santas celebrate "Christmas in July" in Copenhagen.