Hamilton wins rainy German Grand Prix 2018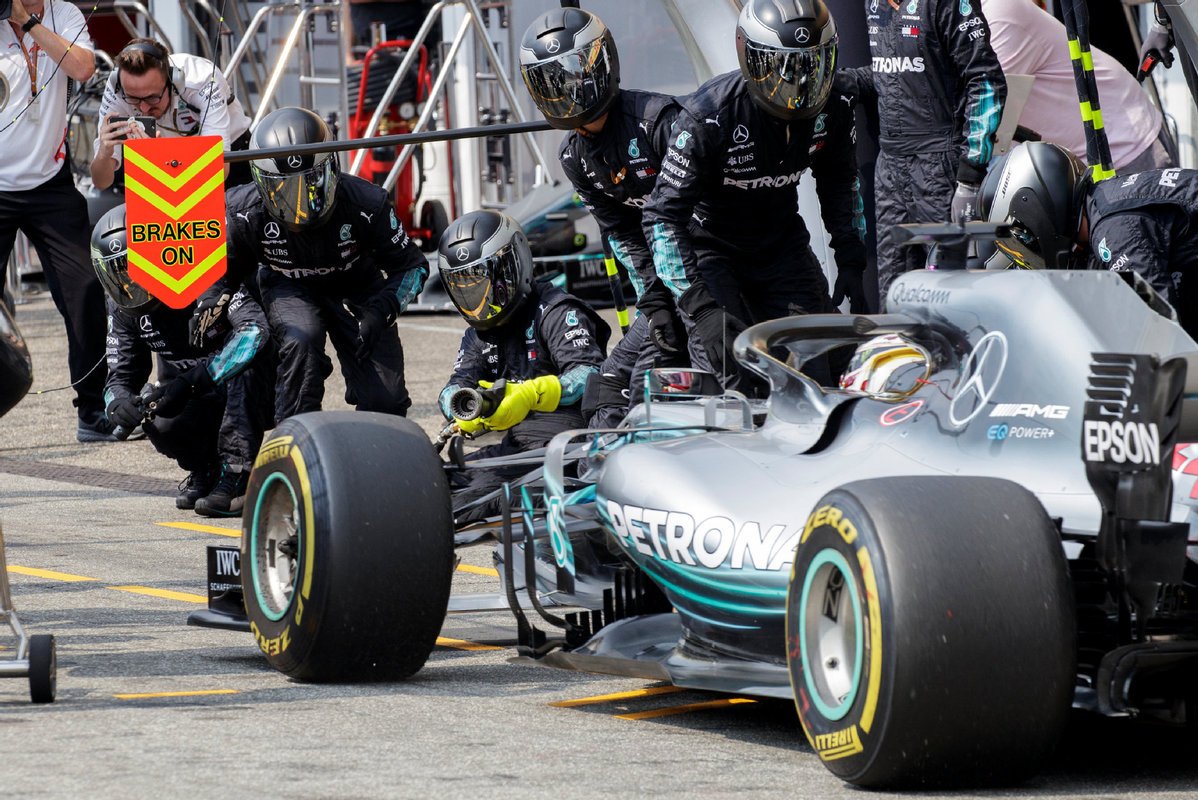 BERLIN -- Lewis Hamilton staged a sensational comeback and retook the championship lead after Sebastian Vettel crashed out at the German Grand Prix on Sunday.
Local hero Vettel gave away an uncontested first place as the Ferrari driver crashed out while leading the race. Hamilton took advantage and fought back from the 14th position to reap his 66th Formula 1 victory.
Everything started smoothly for Vettel as he made a perfect start to defend his pole position meanwhile Hamilton took over Fernando Alonso and Charles Leclerc to move on the 12th place.
As the race progressed, Vettel was in complete control and it looked like a certain victory for the German on home soil.
However, things changed when rain hit the speedway as Vettel made a mistake by breaking too harsh and sliding into the barriers.
Hamilton stayed out during the subsequent safety car while Valtteri Bottas and Kimi Raikkonen went in for a pit stop. The weather and safety car period played into Hamilton's card as the track was drying. Hence, the Briton was able to defend the lead against his Mercedes teammate Bottas and Ferrari's Raikkonen.
With the win, Hamilton recaptured the lead in the championships standings with a 17-point advantage. In addition, he has won the German GP for the fourth time, equalling Michael Schumacher's record.
"Honestly, I am so grateful. I just kept pushing and believing and it happened. Big, big thanks to God. It was so tough out there, conditions were perfect for business time. When it rained I knew I would have a good position," Hamilton said.
"I don't think it was a huge mistake - it was a huge impact on the race. It's not like tonight I will (not) fall asleep. We have a strong car so I think we can be as confident, more than anybody else. It was a positive weekend. It was one of those moments and my mistake," Vettel said.
The next Formula 1 Grand Prix will be held in Hungary, Budapest on July 29.