Chinese tourists on the rise in Arab nations
Share - WeChat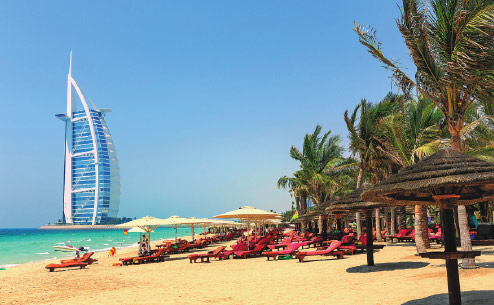 Spurred by visa-free policies, Middle East destinations witness surge in number of travelers
Abdul Rahman Mohammad, an Egyptian tour guide, has noticed that some of the cruise ships that tour up and down the Nile River, as well as restaurants and hotels in the south of the country, have started to offer hot water - to cater for growing numbers of Chinese tourists.
"Chinese are surely among the most welcome tourists in Egypt," said the 26-year-old Egyptian, while visiting the Chinese cities of Hangzhou and Shanghai last week to seek partners for a travel agency he co-founded in Egypt three years ago.
Mohammad began leading Chinese tour groups after graduating from Ain Shams University with a major in Chinese language eight years ago, just as Egypt was struggling to revive its ailing tourism sector after political turmoil and security issues.
He said he has felt the impact firsthand of Chinese visitors on Egypt's tourism industry. "My elder brother is a guide for German tourists, but I earned much more than him during the first year of my career."
A relaxed visa policy, in addition to an improved security situation, infrastructure and services, has attracted a growing number of Chinese tourists to Egypt, Mohammad said, adding that he feels reassured by the bright prospects of China-Arab relations.