Wuhan-born author releases debut novel
Share - WeChat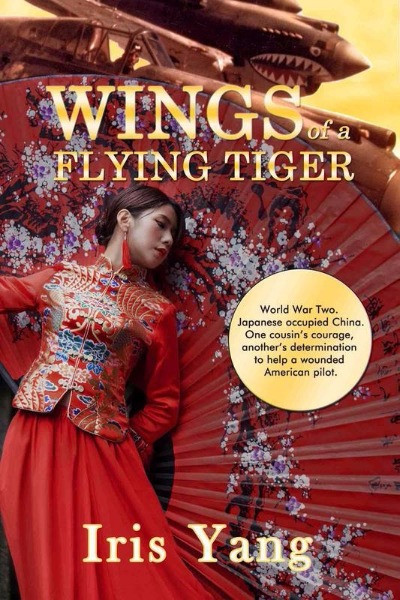 Chinese-American writer Iris Yang's debut novel Wings of a Flying Tiger, a heart-wrenching story about local Chinese who risk their lives to save a downed US pilot during World War II in China, is now on sale in the United States.
According to Yang, the book is based on the true experiences of Tex Hill, a member of the Flying Tigers who was rescued by Chinese villagers. The Flying Tigers, also known as the American Volunteer Group (AVG), was a group of about 300 pilots and ground staff who volunteered to help China fend off the invading Japanese troops before the United States officially entered the war.
The novel is set in the summer of 1942 when pilot Danny Hardy bails out of his fighter plane in a remote region of western China. Suffering from multiple injuries and malaria, the US pilot's odds of survival are slim as he tries to evade capture by the Japanese.
Jasmine Bai, an art student who has been saved by Americans during the Nanking Massacre, is the unlikely heroine in the rescue efforts of the wounded Flying Tiger. Daisy Bai, Jasmine's younger cousin, ends up falling in love with the American.
With the help of Daisy's brother, an entire village sets out to help Hardy but as a result shatter the serenity that their community has enjoyed.
"I like fiction writing, especially historical fiction. It allows me to create characters in a historical setting. I enjoy the process - learning the history and producing likable or hateful characters," Yang was quoted by BookGlow, the leading website on book promotion.
It took Yang three months to finish the first draft, and two more years to hone the work.
Printed in June by Open Books, the 254-page English novel has been well-received by readers and book reviewers. It currently holds a five-star rating on Amazon.
"My heart sank just a little deeper with every passing scene," said a reviewer named Paul Falk. "At times the anguish was almost unbearable. It was all I could do to keep my composure to the chilling end. I recommend this heartfelt read with no hesitation to any admirer of historical fiction."
Born and raised in Wuhan, the capital city of Hubei province, Yang relocated to the US in the 1980s to study before settling down in North Carolina. Though she holds a PhD in biology, Yang's flair for literature can be said to be hereditary - her grandmother used to be one of the most respected translators in China.
"The process of writing has changed my life and made me better all the way through," Yang was quoted as saying by The China Press.
"Writing is hard. If you don't have a burning desire, don't do it. But if you are passionate about it, don't let anything or anyone stop you," said Yang on BookGlow.
A sequel titled Will of a Flying Tiger will be published at the end of this year.
"I'm working on a story based on my grandmother. My grandma's life was a mix of triumphs and tragedies. I'll try my best to write it down," said Yang.
Xinhua
Most Popular