Five books that won't fail to pique your interest this summer
It's summer vacation, which is not only a great time for travel, internship or watching the World Cup-but also one of the best times of the year to kick back and catch up on some reading.
One of my bookworm friends professes to reread Marcel Proust's In Search of Lost Time every summer, saying it's the best season to immerse yourself in the author's sultry tales of the past and the sweltering days of indolence, rendered in his distinctive dreamlike state.
After reading the first dozen pages last summer, I set aside the first volume of In Search of Lost Time and left it to gather dust on my night stand. Instead, I decided to finish Miguel de Cervantes' entertaining Don Quixote before opening Vladimir Nabokov's Lectures on Don Quixote.
Besides these bulky classics, my ambitious summer reading plan also includes many newly-published books, from which I've picked out a few of my favorites to recommend to you.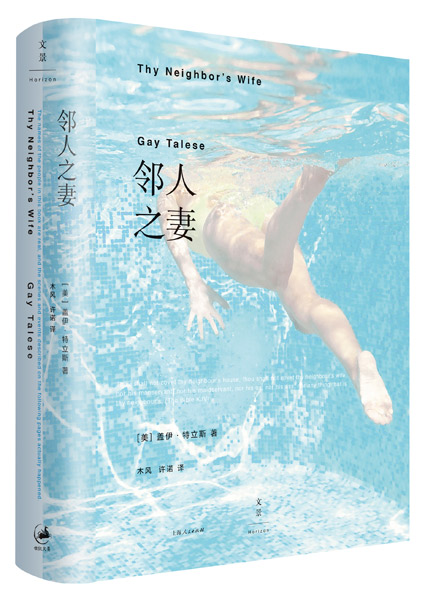 The Neighbor's Wife
US writer Gay Talese is one of the best-selling feature writers in the world. He used to write for the New Yorker and Esquire magazines, where he was known for capturing scenes and people that were usually overlooked by mainstream news reporting. Aspiring to write stories to rival the best novels by writers like F Scott Fitzgerald, Talese's writings are rhythmic, vivid, detailed and humorous.
In 1981, even before The Neighbor's Wife was published, news about the book that he spent nine years writing drew wide public attention. The copyright for the movie adaptation sold for a record $2.5 million, accounting for more than 60 percent of his total income for the book.
Talese was worried that the public would be misled by critical reviews, which broadly criticized the work for being lewd, as it focused on the increasingly liberal sexual behavior and preferences of Americans between the 1950s and 1970s, delving into men's entertainment magazine Playboy, massage centers that provided special services, nudist beaches, and so on.
However, the book itself was a serious work that examined changing moral attitudes in an increasingly secular society and the post-war rise of the free love subculture in the United States.
The Chinese translation has now been published on the Chinese mainland.