Telecom merger to usher in 5G era
Share - WeChat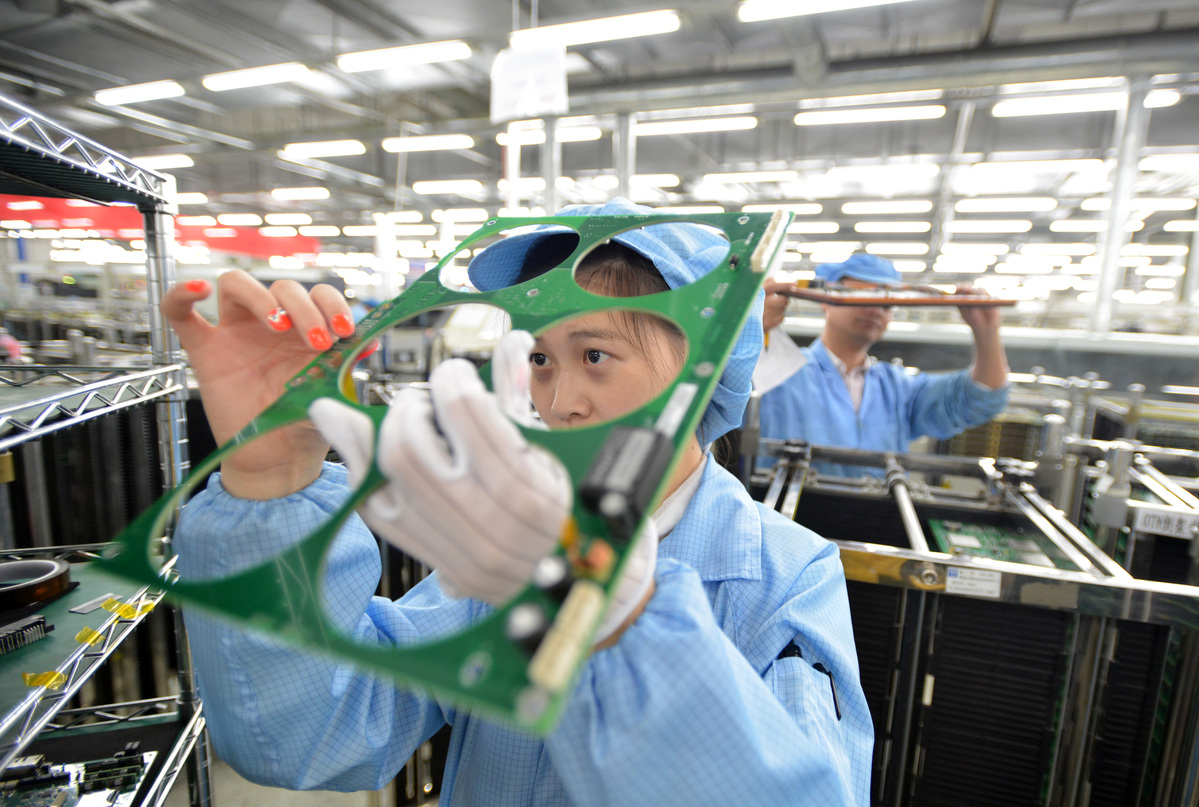 A new Chinese telecommunication giant was unveiled on Friday after two major State-owned players merged to better prepare for opportunities brought by fifth-generation mobile communication technologies.
China Information and Communication Technologies Group Corp was established after optical communication equipment maker FiberHome Technologies Group and telecom equipment maker Datang Telecom Group merged.
The new group is headquartered in Wuhan, capital of Hubei province, with registered capital of 30 billion yuan ($4.42 billion). Boasting 80 billion yuan worth of assets and 38,000 employees, its annual revenue stands at about 60 billion yuan. Fiber-Home and Datang Telecom now function as its subsidiaries.
Tong Guohua was named as chairman of the new group. He was the chairman of FiberHome before becoming head of Datang Telecom in 2016.
With the pair's combined strength, the new united company will focus on the global telecom industry's latest communication technologies in broadband construction, 5G and information security, Tong said at the founding ceremony.
The merger comes as fiberoptical and wireless networks will gradually merge into a unified end-to-end network in the 5G era, with boundaries between the two expected to become increasingly blurred in the near future.
Xiang Ligang, founder of telecom industry website cctime.com, said the new combined company will play an important role in accelerating China's efforts to roll out the superfast 5G network, as it is well-positioned to meet the new challenges.
FiberHome is the cradle of China's optical communications. Founded about 40 years ago, it is the only company in the world that owns three strategic technologies in fiber-optic communication: optical fibers, components and networks. It can produce optical communication equipment that can enable 6.75 billion telephone calls at the same time using a single optical fiber.
Datang Telecom has long been China's major player for the wireless communication industry. Its solutions include integrated circuit design. As a major telecom equipment supplier, it also plays an important role in China's 5G construction.
"Despite the high potential, huge efforts are needed to facilitate the reorganization, such as how to better distribute resources among different businesses. It is not always easy to ensure that one plus one is bigger than two," Xiang said.
Also, the new group still has to meet mounting competition from private companies such as Huawei Technologies Co Ltd, he added.