ICBC lists largest green bond on London bourse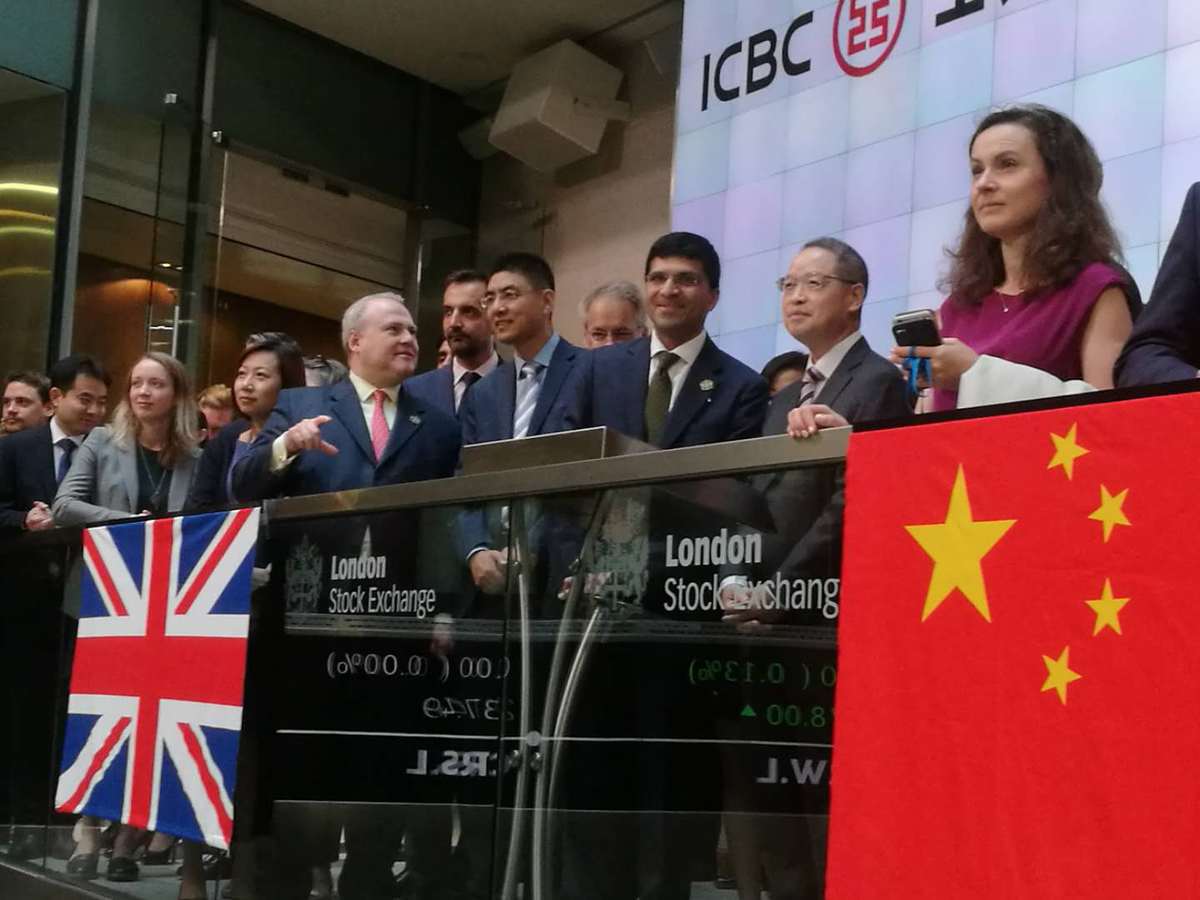 The Industrial and Commercial Bank of China Ltd, also called ICBC, has listed a $1.58 billion green bond on the London Stock Exchange. The funds will be used to finance environmentally sustainable assets.
The listing is the largest-ever for a green bond on the LSE and represents the first Chinese issuance on the exchange's International Securities Market.
Green bonds are a type of funding that companies, governments and banks use to finance climate-related and environmental projects.
"These bonds are priced extremely tightly, financing assets around the world, from China to Pakistan, to windfarms in Scotland, so it shows the reach of ICBC operations," said Nikhil Rathi, chief executive of the LSE.
The new ICBC London green bonds are backed by a range of low-carbon transport assets, as well as ones related to wind, solar, and marine renewables. These include three railway lines in China, multiple onshore wind and solar farms in China and Pakistan, and the 588-megawatt Beatrice offshore wind farm under construction in Scotland.
Sean Kidney, chief executive of the Climate Bonds Initiative, said the move signaled ICBC's intent to become the leading green credit bank in the world. He said it also indicates China's commitment to reducing the environmental impact of the Belt and Road Initiative, a major infrastructure and economic development plan involving numerous countries and regions.
"We have an incredible challenge, globally, in addressing climate change and the environmental impact of pollution," Kidney said. "President Xi Jinping said the Belt and Road project must go green and it's critical for the world and it's critical for China and it's critical for those countries that learn from the Chinese example, to leapfrog to green."
The dual-currency green bond includes a three-year floating rate dollar tranche that raised $500 million, a five-year floating rate dollar tranche that raised $500 million, and a three-year floating rate euro tranche that raised 500 million euros ($586 million).
Han Ruixiang, general manager of ICBC London Branch, said the bank will use the proceeds to finance green assets under the bank's Green Bond Framework, including those in renewable energy, energy efficiency, low-carbon transportation, sustainable water and wastewater management.
"These assets are located within the economies covered by the Belt and Road Initiative and include a UK offshore wind farm," Han said.
John Glen, the UK's economic secretary to the treasury and city minister, said the strengthening of ties between the UK's financial services industry and Chinese banks and investors is crucial in light of Britain's pending exit from the European Union.
"As the UK leaves the European Union, it is really very important that we look to deepen these global financial partnerships," Glen said. "The treasury is committed to strengthening the financial services industry relations with China."
Global green bond issuance reached $155.5 billion in 2017, an increase of more than 78 percent from 2016, according to a report from London-based law firm Linklaters. China is a leading player in the green bond arena, issuing $36.4 billion last year.