Tommy on top to seal Qingdao spot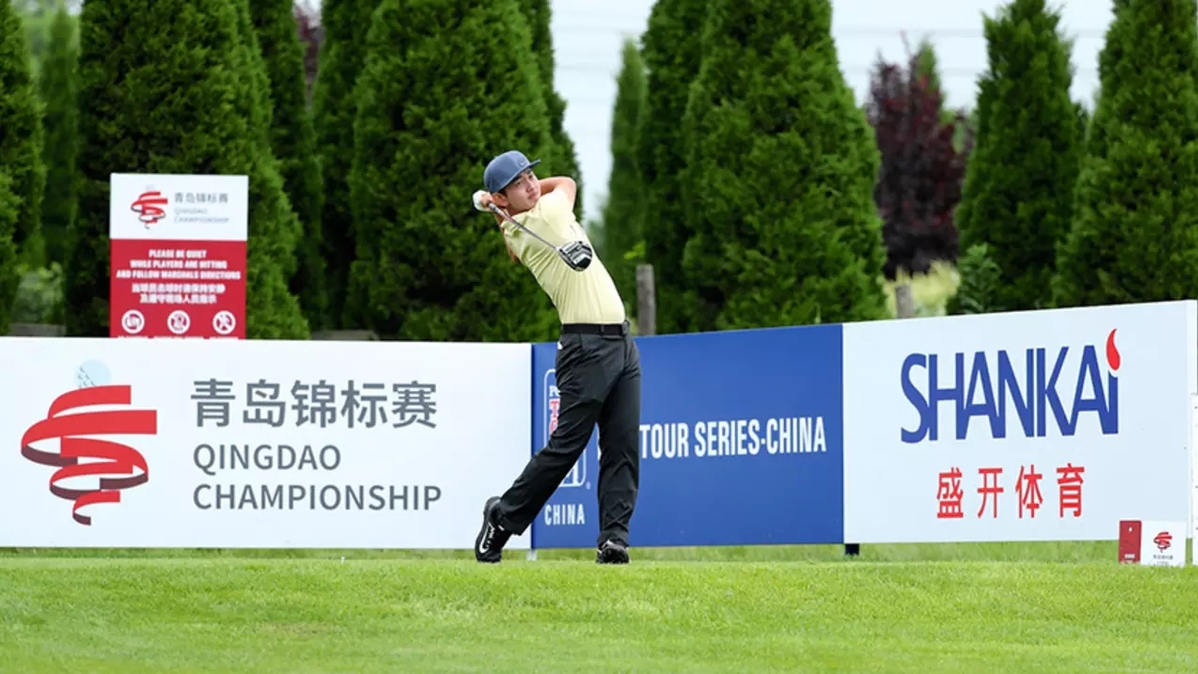 Rising Chinese star "Tommy" Cao Senshou topped qualifying for the second straight week after shooting a 3-under 69 to secure entry into this week's Qingdao Championship, the eighth event on the PGA Tour Series-China calendar.
American Ryan Pedder, who has played in five events this year through his conditional status, shot 72 at Tiger Beach Golf Links in his first qualifier to finish second, one shot ahead of compatriot James Lee, Korea's Ian Song and Chinese Taipei veteran Tsai Chi-huang, a two-time Asian Tour winner.
Canada's Eugene Wong carded a 74 to share sixth with New Zealander Hayden Beard and Korean duo Lee Joon-heui and Hong Ju-hyun, one shot ahead of China's Zheng Liang, who won a four-man playoff to earn the 10th and final spot in the 156-player Qingdao field.
Cao, 20, tied for first at last week's Yantai Championship qualifier and was in the top 10 after the first day of the 72-hole event, eventually sharing 37th place after rounds of 69, 77, 68 and 78.
At Tiger Beach, he was 2-over through 10 holes, but birdied Nos 12, 13, 16, 17 and 18 to win by three strokes.
"I played pretty good, and made lots of putts. I'm going to try to make the top 20 and not have to play the Monday qualifier next week," said Cao, who recently finished his freshman year at the University of Central Florida.
"I really like this tour. I will go back to Florida for my sophomore year, but I will come back to China to play next year's Q-School.
"If I get a full card, I might think about turning pro."
Pedder, 25, has yet to make a cut on the tour this year, but the San Diego resident is excited about teeing off in the competition proper after an erratic round that included four birdies and four bogeys.
"I didn't play great, but I got up and down a lot, and I pitched out of that fescue (grass) a lot. I made good birdies and good pars. It was a wild day, but it was a lot of fun," said Pedder, who earned conditional status by finishing 44th at the first International Qualifying Tournament in Hainan in February.
"I'm super excited for Thursday. My goal is to play smart and to play smart off the tee because the course is narrow, so you have to hit the fairway.
"If you don't, you're playing for bogeys or making really good pars."
Every tournament on this year's PGA Tour Series-China offers 1.5 million yuan, a 25 percent increase over purse levels from 2016.