Over 770m internet users in China
Share - WeChat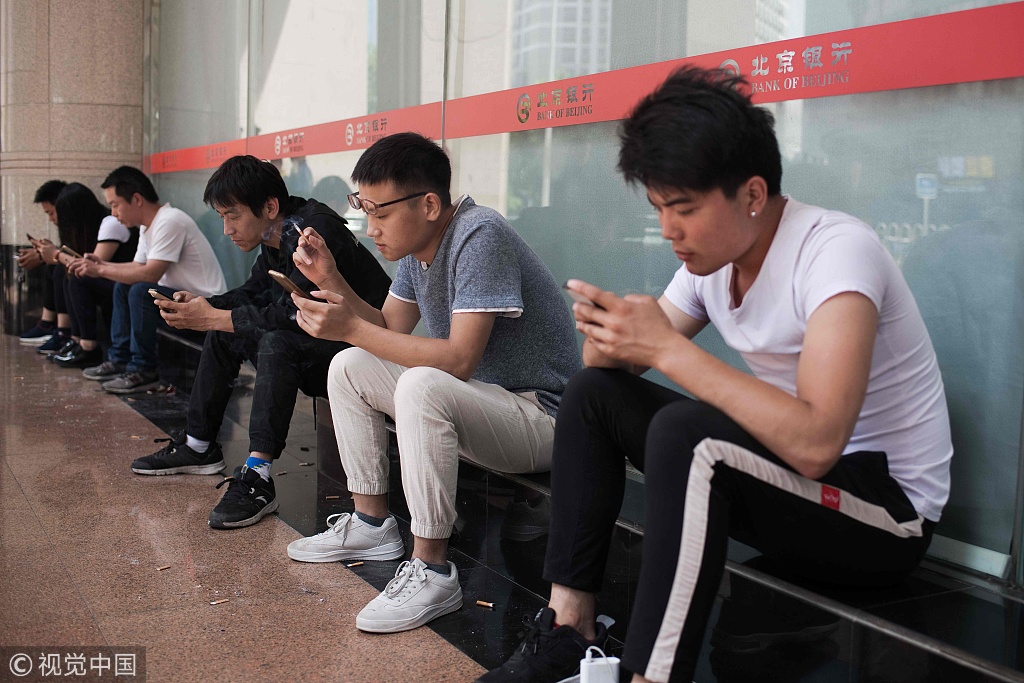 China had 772 million netizens by the end of 2017, with a penetration rate of 55.8 percent, and 40.74 million more than the number in the previous year, Beijing News reported citing a report released by the Internet Society of China.
Among them 753 million surfed the internet via mobile phones, 57.34 million more than the previous year. The users averaged 27 hours per week surfing the internet, the report said.
A total of 398 million Chinese used internet livestreaming last year, and the report predicted the figure will top 500 million by 2019. However, the industry saw a slower user growth of 28.4 percent last year, and it's expected to continue to fall to 10.2 percent by 2019.
Mobile social software has become a absolute necessity for mobile phone uses, with nearly half of them using these software more than three times each day. The top three most used social apps are WeChat Moments, Qzone and Sina Weibo, with usage rate of 87.3 percent, 64.4 percent and 40.9 percent respectively.
China's online shopping market was worth 7.18 trillion yuan last year, up 32.2 percent year-on-year, according to the report.
China had 531 million online payment users at the end of last year, 11.9 percent or 56.61 million more than the previous year. Among them, 527 million people use mobile online payment, 12.3 percent or 57.83 million more than the previous year.
By the end of 2017, a total of 435 million Chinese used ride-hailing services, a rise of 19.2 percent compared with a year earlier. Among them, 287 million use ride-hailing services to book taxis, up 27.5 percent from a year earlier, while 236 million people use these services to book private vehicles, up 40.6 percent compared to the end of 2016.
Last year, 253 million Chinese used internet medical services, up 29.7 percent year-on-year. The report said over the next few years the compound annual growth rate is expected to reach 55.01 percent. By 2010, the market of China's mobile medical care will be worth 69.74 billion yuan, the report added.