US firms in China say no to trade war
Share - WeChat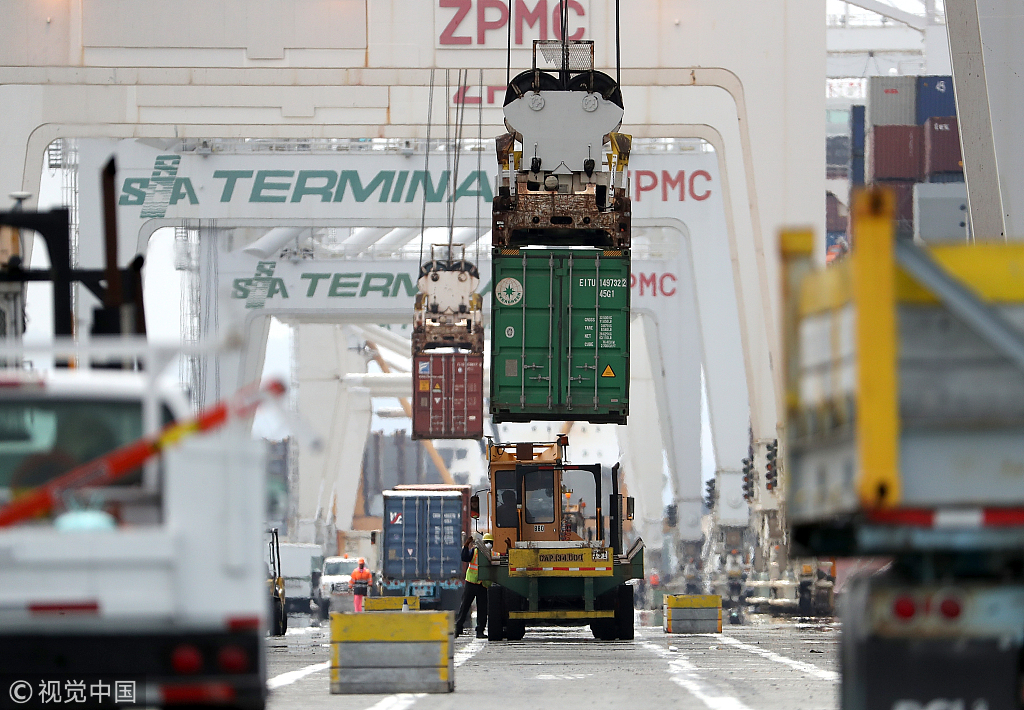 AmCham Shanghai: Companies are still bullish on investment in China

A majority of US companies in China said they oppose the trade war triggered by Washington and pledged to continue investment in the country in the coming year, according to a report by the Asia-Pacific's largest US business alliance released on Thursday.

Nearly 69 percent of the 434 surveyed member companies said they were against the retaliatory tariffs imposed on China. Most of the companies come from non-consumer electronics and chemicals, sectors that experienced the most robust growth last year, the American Chamber of Commerce in Shanghai said in the 2018 China Business Report jointly conducted with consultancy PricewaterhouseCoopers.

"There have been dozens of letters to the administration in opposition to the tariffs, and I am sure there are a lot of discussions between CEOs of the members (of the chamber) and the (Trump) administration," said Kenneth Jarrett, president of AmCham Shanghai.

"Companies here are talking to their headquarters about what they experience," he said, adding that the chamber is organizing 15 member companies to take part in its annual "doorknock" initiative in Washington, through which private sector representatives hold meetings with key US government departments and members of congress on the bilateral business environment.

"That's probably a chance to bring in a view from the frontline and also ... for them to understand what exactly do all these translate into for companies here in China," he said.

Despite Donald Trump's hardline stance on China, US businesses are treating the country in an increasingly favorable light. The report found that China is a solid revenue driver for US businesses, with nearly 58 percent reporting higher revenue growth in China than globally, up 7.7 percent year-on-year.

While the profitability rate equated with the previous year and stood at 76.5 percent, the composition of the responses showed improvement, with a 6 percent lift in those stating 2017 was very profitable rather than just profitable. Chemicals and automotive were among the top performers.

One-quarter of respondents reported their China operations "significantly" contributed to US head office profits, and 20 percent said they added to US production and employment.

Meanwhile, more companies are prioritizing China in their investment strategies. Up to 61.6 percent expect to increase their China investment in 2018, a rise from the 53 percent that actually added investment last year.

Companies declaring China as their No 1 investment priority rose 3 percent to 27 percent, while 30 percent listed it as their second or third.

"As a company that strictly follows an 'in China, for China' principle, we are against the tariffs and support free trade," said Stephen Shafer, president of 3M China Ltd. "I believe that the US and China could find a solution to co-exist."

Tesla Inc's newly announced plant in Shanghai is the latest vote of confidence by US businesses in China, and a great example of the benefit of trade and investment, said Eric Zheng, chair of 2018 Board of Governors at AmCham Shanghai and a former senior executive in the insurance industry.