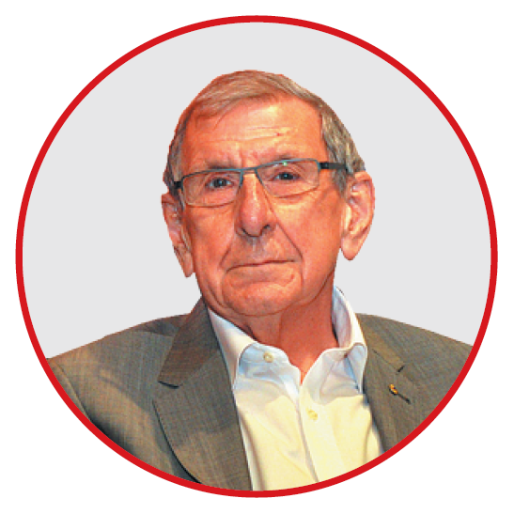 Steve FitzGerald
Australia's first ambassador to China (1973-1976)
EDUCATION:

1957-1960: University of Tasmania, Asian History

1966-1968: PhD, Australian National University, Canberra

BOOKS AND AWARDS:

1977: China and the World, ANU Press

1984: Officer of the Order of Australia

2015: Comrade Ambassador: Whitlam's Beijing Envoy, Melbourne University Publishing

BORN:

Hobart, Tasmania, 1938

CAREER:

1961-1966: Department of External Affairs

1971: Adviser to Labor opposition leader, Gough Whitlam

1973-1976: Ambassador to China

1975-1976: Ambassador to the Democratic People's Republic of Korea

1980-2010: Established private consultancy for Australian businesses dealing with government in China

1987-1988: Chaired the Australian government's Committee to Advise on Australia's Immigration Policies, which wrote the landmark report, Immigration: A Commitment to Australia

1990-2004: Professor and head of the University of New South Wales' Asia-Australia Institute

1991: Member of the first Australian Human Rights Delegation to China

1998-2002: Member of the Foreign Affairs Council

Since the late 1960s, he has been involved in public policy development and reform in Australia's relations with Asia and for an Asia-literate Australian society.

He was professorial fellow and head of the Department of Far Eastern History and the Contemporary China Centre at the Australian National University, Canberra, in the late 1970s.

In the 1980s, he chaired the Hawke government's Asian Studies Council, which in 1988 developed a national strategy for the study of Asia in Australia.

Since 2004 he has been chairman of the Griffith Asia Institute and research strategy director of the University of Technology Sydney's China Research Centre.

He is currently chairman of the independent public policy initiative China Matters, a distinguished fellow at the Whitlam Institute at the University of Western Sydney, and an honorary fellow at the China Studies Centre at the University of Sydney.


Opening-up: The view from down under
Australia's first ambassador to the People's Republic of China reflects on decades of transformation
Karl Wilson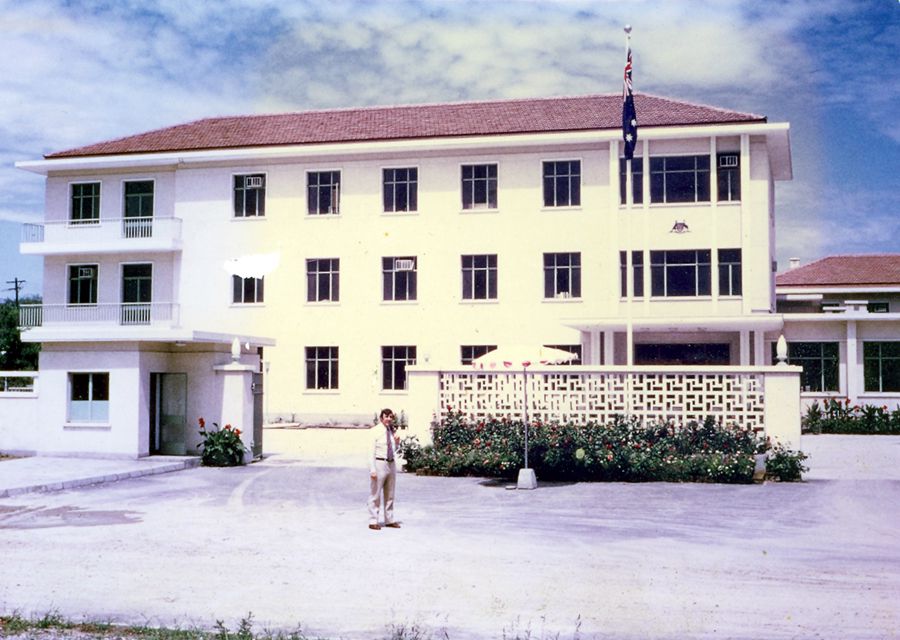 In April 1971, at the height of the Cold War, a group of ping-pong players became the first American delegation to visit the People's Republic of China.
Their successful trip is often credited for reviving diplomatic relations between the two countries, who hadn't had official contacts in 22 years.
Less than a year after the outbreak of what became known as "ping-pong diplomacy", Richard Nixon traveled to Beijing as the first US president to visit the People's Republic of China.
FitzGerald traveled to Beijing to take up his post in 1973, carrying an eight-page letter given to him by Whitlam.
"It's what might now be called a narrative - how the relationship with China was imagined, and our goals for the long term, and what I should do to go about laying down tracks to head us toward those goals," FitzGerald said.
The document is historic in that it was Whitlam writing at the outset of Australia's official relations with the People's Republic of China. But it's historic also because the central message is still germane.
Whitlam wrote: "We seek a relationship with China based on friendship, cooperation and mutual trust, comparable with that which we have, or seek, with other major powers."
FitzGerald said: "Think about that for a moment. It doesn't say other major Asian powers. It implies Washington or London as much as Jakarta or Tokyo. Think what that would mean.
"It would mean a comparable familiarity, in government and society, and comparable closeness, access and trust, and potential to influence - and, in Gough's view, also the capacity to look to our own interests, and capacity to say 'no'."
Whitlam wrote: "We need to measure our actions carefully so that we do not give the Chinese the impression that we are careless of our own interests. They are themselves hardheaded realists, and it would be unnatural of them not to take advantage of us or hold us in contempt for apparent weakness..."
FitzGerald said: "Australia has never had this comparable relationship with China.
"At prime minister level, we came some way toward it in the 1980s with Bob Hawke, who spent literally days in the company of Chinese leaders, listening, learning and persuading, to an extent that the British and US ambassadors in Beijing apparently complained that these leaders spent more time thinking about Australia than about any other country."
So why the fear of China today? "It's quite complex," FitzGerald said. "There are a lot of different actors who are pushing this (anti-China) stance.
"A lot of people fear a strong and dominant China. That's one part of spectrum. That fear has been with us for generations.
"Another important part is political and that is being driven by the security and intelligence agencies here in Australia and pushed by Washington.
"They have had a cold war mentality with China because it is challenging the United States.
"Their attitude is that we have the power; we are the ones that should determine what happens in the world and we are the ones that write the rules.
"I mean, even (former US president Barack) Obama said we write the rules."
FitzGerald said the problem is that Washington does not want China to challenge its "authority".
"In Australia we are responding to something that's not our fight and the US has no idea how to handle the challenge and believes China should be resisted," he said. "It's not our fight with China, but in my view that is exactly what is going on."
FitzGerald said that while Australia continues to follow the US line, it will never have an independent foreign policy, especially one that recognizes the new China.
"What we need is a political class with real strength of mind," he said. "Whitlam had it. Whitlam said we are going to crash through or crash."
FitzGerald said a gullible media has played its part in the current standoff with China by swallowing leaked stories from Canberra that are not true.
"When I went to Beijing we had a clean sheet of paper to work from," he said. "We didn't carry the sort of baggage we have today.
"We have to accept the fact that China is an emerging superpower, both politically and economically."
He said it is easy today to sit back and ask whether China needs more reforms - are the current reforms enough and should there be further, new reforms?
"We often hear talk about political reform," FitzGerald said.
"But let's not go down that path because it is not going to happen. I do, however, believe there should be more separation between the Party and the State-owned enterprises.
"Yes, there needs to be reforms in other areas such as the financial sector.
"But the real point of difference with countries like China and us needs to be more opening on the information side.
"Transparency of government and governance would be a big step in the right direction. People need the system to be more open and transparent. I think this is an area that needs to be addressed.
"China's anti-corruption movement, however, has been welcomed."
Asked if he thought China would meet its two centennial goals - to become a "moderately prosperous society" by 2021 and a "fully modernized socialist country" by 2049, Fitzgerald said: "Hasn't China already reached those goals? China has achieved prosperity. Look at the growing middle class. It is a fully modernized socialist country.
"How many high-speed trains do you need ... China is already there."