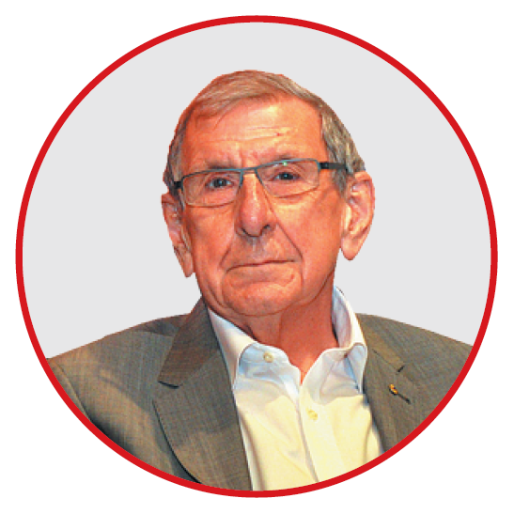 Steve FitzGerald
Australia's first ambassador to China (1973-1976)
EDUCATION:

1957-1960: University of Tasmania, Asian History

1966-1968: PhD, Australian National University, Canberra

BOOKS AND AWARDS:

1977: China and the World, ANU Press

1984: Officer of the Order of Australia

2015: Comrade Ambassador: Whitlam's Beijing Envoy, Melbourne University Publishing

BORN:

Hobart, Tasmania, 1938

CAREER:

1961-1966: Department of External Affairs

1971: Adviser to Labor opposition leader, Gough Whitlam

1973-1976: Ambassador to China

1975-1976: Ambassador to the Democratic People's Republic of Korea

1980-2010: Established private consultancy for Australian businesses dealing with government in China

1987-1988: Chaired the Australian government's Committee to Advise on Australia's Immigration Policies, which wrote the landmark report, Immigration: A Commitment to Australia

1990-2004: Professor and head of the University of New South Wales' Asia-Australia Institute

1991: Member of the first Australian Human Rights Delegation to China

1998-2002: Member of the Foreign Affairs Council

Since the late 1960s, he has been involved in public policy development and reform in Australia's relations with Asia and for an Asia-literate Australian society.

He was professorial fellow and head of the Department of Far Eastern History and the Contemporary China Centre at the Australian National University, Canberra, in the late 1970s.

In the 1980s, he chaired the Hawke government's Asian Studies Council, which in 1988 developed a national strategy for the study of Asia in Australia.

Since 2004 he has been chairman of the Griffith Asia Institute and research strategy director of the University of Technology Sydney's China Research Centre.

He is currently chairman of the independent public policy initiative China Matters, a distinguished fellow at the Whitlam Institute at the University of Western Sydney, and an honorary fellow at the China Studies Centre at the University of Sydney.


Opening-up: The view from down under
Australia's first ambassador to the People's Republic of China reflects on decades of transformation
Karl Wilson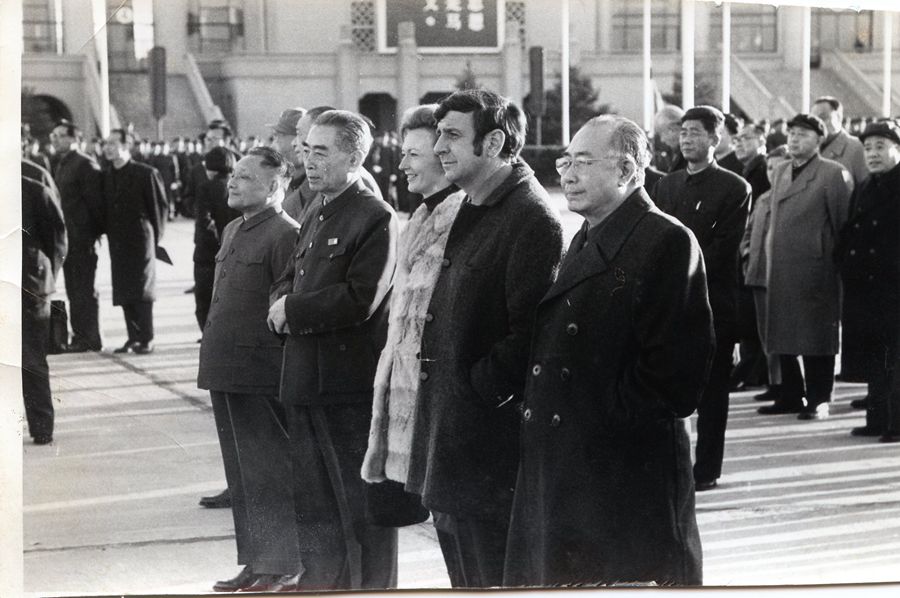 FitzGerald said that program has paid enormous dividends.
"Science and technology have taken off in a most extraordinary way," he said. "I doubt if many people outside of China fully understand just how far China has come in these subjects.
"And let's not forget they are pouring huge amounts of money into science and technology, into research and development, artificial intelligence, and the list goes on."
FitzGerald recalled a conversation he had with the head of a major engineering university in Beijing some 20 years ago.
"He told me then that the money was not only coming from the government but from overseas Chinese as well," FitzGerald said. "He said the university was getting so much money it just could not spend it."
China has always valued education and puts a great deal of resources into educating its people, with the benefits clear today in modern China, he said, adding that developing Asian nations could learn a great deal from China's focus on education to aid in the development of their own countries and economies.
FitzGerald said China lifting 700 million people out of poverty is another achievement since opening-up that it gets little recognition for.
After leaving the foreign service, FitzGerald worked in several government and nongovernment positions which saw him back in China. On the question of poverty reduction, he saw it first hand while working for AusAID.
"This has been an incredible achievement," he said. "One of the most remarkable achievements of modern times.
"Deng's opening of China, however, should not be seen just in purely economic or political terms. It should also be seen as an opening of the mind."
For FitzGerald and his team, the three years in China were instructive. The dispatches the Australian embassy sent back to Canberra were, as history has shown, way ahead of their time.
While some in the foreign affairs bureaucracy in Canberra poured cold water on the views expressed by the mission, many of the things FitzGerald and his team relayed back to Canberra, such as the opening-up, are today known to have been spot on.
"You could feel change was coming to China," FitzGerald said. "I received a message from Washington, after I left Beijing, which said our reports on China ... the analysis and comment ... were by far the best coming out of Beijing at the time."
Before his appointment as ambassador, FitzGerald had accompanied the then Australian opposition leader, Gough Whitlam, to China in July 1971. The trip paved the way for Australia's recognition of the People's Republic of China on Dec 21, 1972, shortly after Whitlam was sworn in as prime minister on Dec 5.
FitzGerald recalled that 1971 in China was a time of "great upheaval".
"I remember we were sitting down with Zhou Enlai and could not believe how calm he was with so much going on around him," he said. "Don't forget this was right in the middle of the 'cultural revolution'.
"We could sense the historic importance of our mission.
"What Whitlam wanted was diplomatic relations with China. He thought it irrational and illogical to keep on recognizing Chiang Kaishek's government in Taiwan as the legitimate government of the whole of China.
"He (Whitlam) saw the political and strategic importance of recognizing China. He saw this more than a political reality. He saw the strategic importance.
"Whitlam wanted Australia to join the future rather than keep lurking in the past. And don't forget, the United States was also moving in the background as well."