Big companies flowing to Hainan FTZ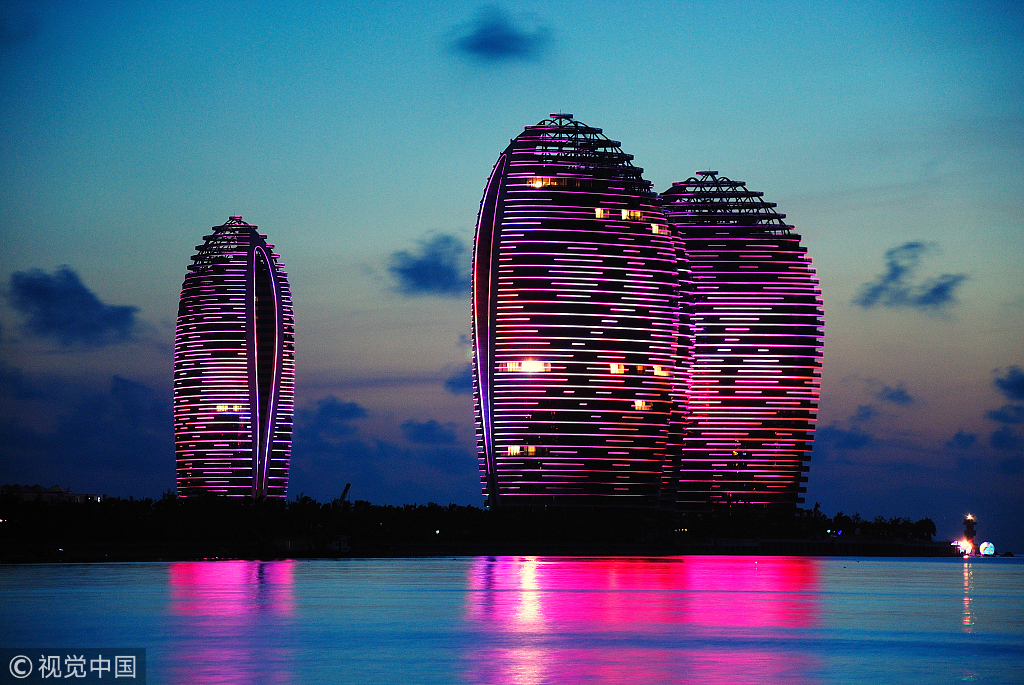 Hainan has signed investment and cooperation agreements with more than 60 leading Chinese and overseas companies since April 13, when the central government announced it would support Hainan to build a free trade zone and gradually build it into a free trade port with Chinese characteristics, according to officials with the Hainan Provincial Bureau of Commerce.
Another 100 companies have expressed intentions to settle in Hainan. They include State-owned enterprises such as China Travel Service Group, China COSCO Shipping Corp, China Poly Group Corp and Sinochem Group; overseas giants such as Temasek, KPMG, Deloitte Touche Tohmatsu and DTZ Holdings; and private groups including Tencent Group, JD Group, Suning Group and Pacific Ocean Construction. Agreements will be signed with them in the near future, said the bureau.
PwC, also known as PricewaterhouseCoopers, and Ernst & Young were among the first international professional service companies to settle in Hainan. China DaTang Group has decided to move its international trade headquarters to Hainan, while CDF group will build its operation headquarters on the tropical island.
"We bet on Hainan's future. We are willing to conduct cooperation in introducing international market players and cultivating professional talented individuals to help enhance Hainan's development," said Zhao Baiji, president of Asia-Pacific and Greater China of PwC.
Days ago, Hainan signed agreements with 23 companies in Beijing. The projects cover such sectors as satellite navigation, artificial intelligence, big data and new material technologies.
Meanwhile, more than 300 firms have shown an interest in running businesses or investing in Hainan since early April, when the central government unveiled grand plans to build the island into a pilot free trade zone and gradually explore the building of a free trade port with Chinese characteristics.
The plans also highlighted Hainan's development in specific areas, including service sectors, information technology, agriculture, scientific research and innovation, tourism, marine economy, ecology, education, and the establishment of places for trading in such sectors as international energy, shipping, commodities and property rights.
On April 13, while celebrating the 30th anniversary of Hainan being made a province and a special economic zone, President Xi Jinping said China welcomes investors from around the world to invest in Hainan, actively participate in the construction of the Hainan free-trade port and share the opportunities brought by China's development as well as the achievements brought by China's reform.