Ex-veteran showers love on dogs through training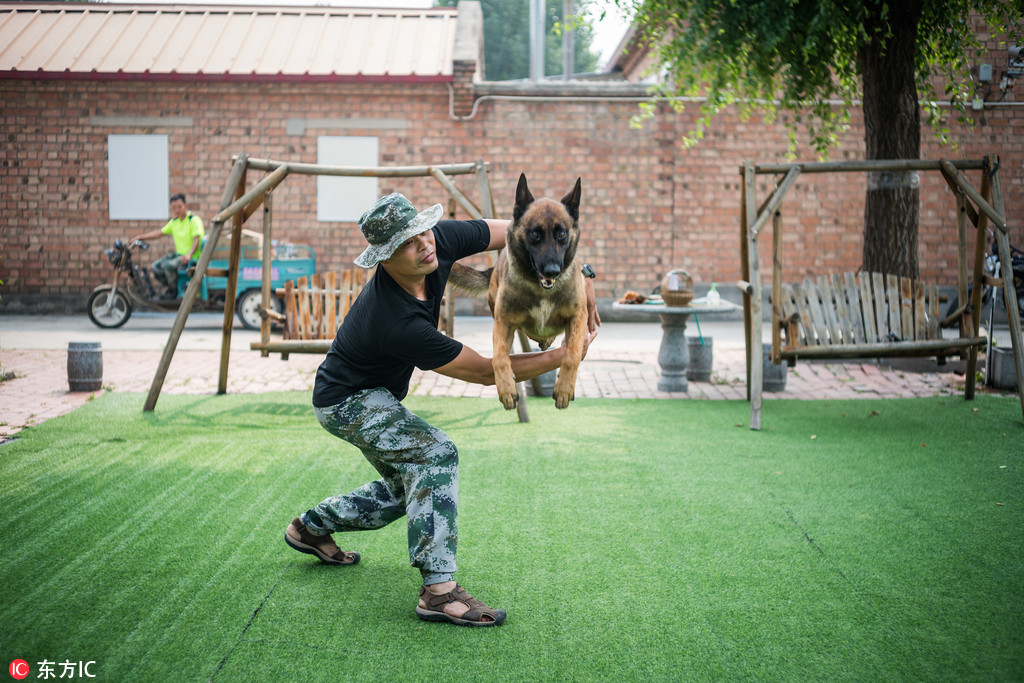 Both Little seven (Xiaoqi) and police dog Thunderbolt (Pili) in TV series Hero Dog were trained by Pan. But most trainees at Pan's center are pet dogs, whose characteristics are totally different from that of army and police dogs.
"Army and police dogs have distinctive personalities, but the personalities of pet dogs are various, which demand wholly different training methods," said Pan. Police dog training is like training professional athletes, while pet dog training is more like training kindergarteners, and there is no conception such as good kids or bad kids," Pan said.
"It's like raising kids, they let you down sometimes, but you still need to stick to principles," Pan said as he summarized his 10-year dog experience.
Well-trained dogs are better family members, thus, Pan plans to starts crowdfunding in his shop based on Alibaba's e-marketplace Taobao, and bring some stray dogs into his training session, and find new families for them.
"I hope dog owners can focus more on character building of their pets and treat them as equal family members," Pan said.