Internet firms enabling cross-channel integration
Share - WeChat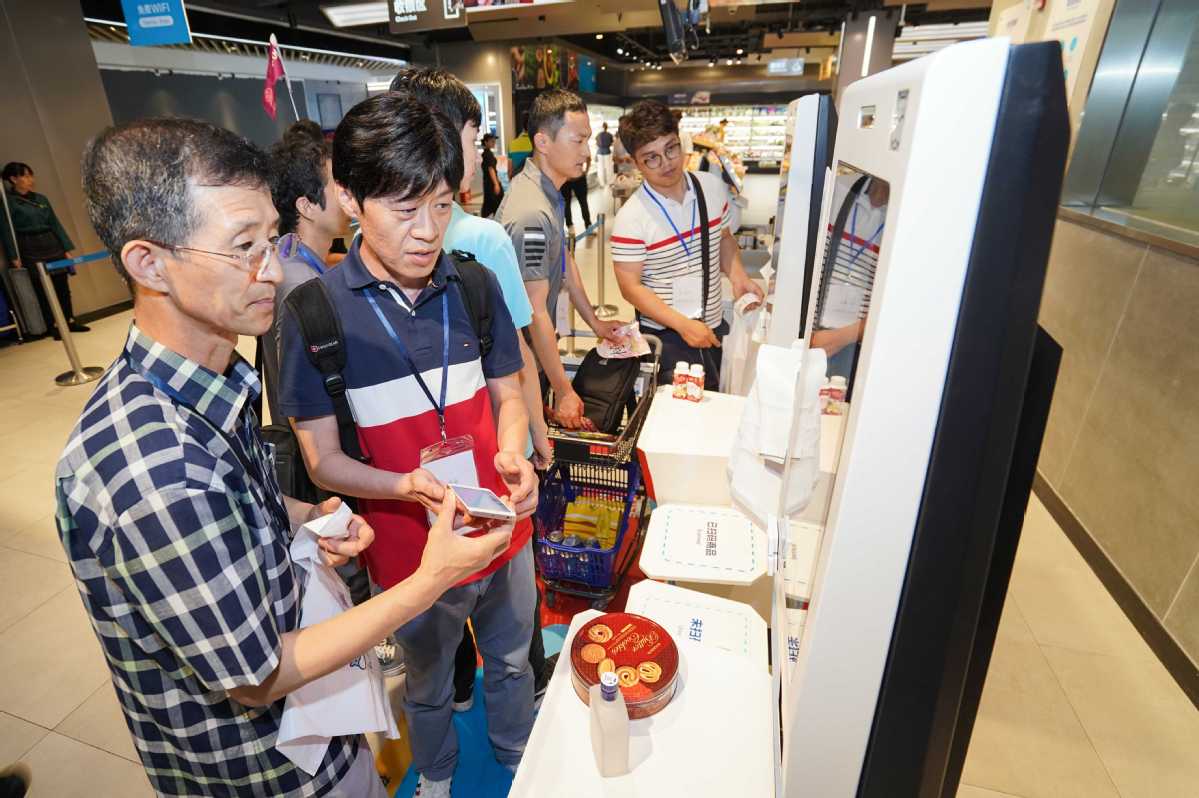 The seamless digital marketing matrix provided by China's leading internet firms is likely to make it easier for brands to navigate the complex marketing landscape in China than in the West, according to a senior industry expert.
Companies such as Tencent and Alibaba are proactively helping companies integrate across different channels, whereas globally it is really the role of brands or their agencies to figure out how to leverage across various platforms such as Facebook, Instagram or Amazon, said Michael Dunn, chairman and CEO of Prophet, a global brand and marketing consultancy.
Digital marketing is all the rage today, starting out with searches about 15 years ago and migrating toward mobile, social and e-commerce, Dunn said. Now it is pushing further into experience, technically enabled through some new experience channels such as voice, virtual and augmented reality for certain categories in some markets.
"Today, what is powerful about China is the fact that you have players such as Tencent and Alibaba who are in so many of these channels and such comprehensive fields that you start to see businesses get better at how they integrate across all those levels," he said.
"Because a lot of these platforms are more coordinated, I think we are going to see faster acceleration around how to take advantage of that coordination and hopefully it can create some of the best practices for global businesses."
For instance, gaming and social media giant Tencent unveiled last month a comprehensive marketing toolkit that encompasses its video offerings, payment system, ads on WeChat Moment - a news feed generated by WeChat contacts, Public Accounts - a publishing tool for notification and customer management, and Mini Programs - in-app functionalities that are increasingly adopted by merchants to connect with customers, among others.
According to Luan Na, vice-president of Tencent's online media business group, the company is counting on its user data - from the music people play, the news they read and the places they go - to deliver targeted commercials and capture a bigger share of China's 350 billion yuan ($53 billion) online advertising market.
Many international brands have jumped on the mobile marketing bandwagon by teaming up with Chinese internet majors. Carrefour's new smart store in Shanghai features on-screen entertainment, including reality TV show Produce 101, from Tencent's video arm.
The pair will also shoot a show featuring gourmet food that is attainable in the outlet and plan to distribute it via multiple channels including Tencent's own video arm, said Fan Yijin, an executive at Tencent's online media business group.
Dunn said data is needed as well as the sense and ability to capture data for any of these strategies to be effective. Tencent's more than 1 billion WeChat users have laid a solid ground for "deploying these tools with an ecosystem thinking and creating more value for consumers".