Professor loses job over sexual harassment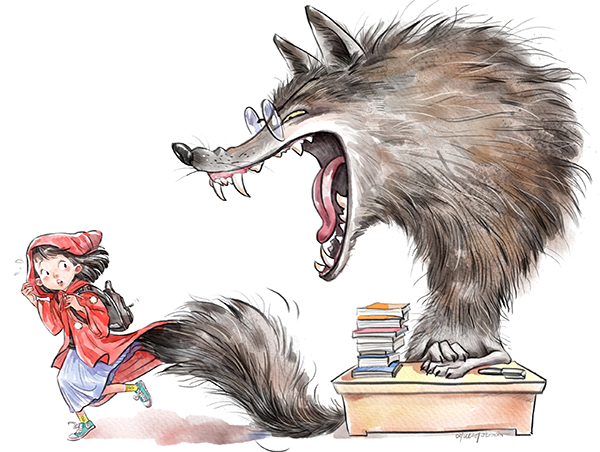 Sun Yat-sen University in Guangzhou, Guangdong province, has fired a professor after he was found to have sexually harassed female students and colleagues.
An investigation into the professor, Zhang Peng, was launched after the university received a complaint from a female student accusing him of sexually harassing her on April 8, according to a statement released by the university on Wednesday. The university said it received a complaint from a second female student on May 4.
After confirming the reports, investigators representing the school's Party committee recommended Zhang's suspension and took steps to revoke his credentials for teaching master's and doctoral students, the statement said.
Investigators also asked the university president to revoke Zhang's title as a young Cheung-Kong scholar.
"Sun Yat-sen University insists on a code of morality for teachers, and whoever violates those ethics and morals will be punished under relevant laws and regulations to safeguard the legal interests and rights of both teachers and students," the statement said.
Local media reported that Zhang was suspected of having sexually harassed at least five female students and teachers between 2011 and 2017. The case has raised concerns in educational circles and among residents, and stirred up hot debate about the current state of ethics and morality on campuses.
Born in 1978, Zhang was a professor in the university's School of Sociology and Anthropology. He was chosen as an excellent Party member at Sun Yat-sen University in October, and qualified as a young Cheung-Kong scholar in April last year.
The Cheung-Kong Scholars program was launched by the Ministry of Education and the Li Ka-shing Foundation in August 1998. It aims to help fund Chinese universities, colleges and institutions of higher education and to recruit professors and scholars both domestically and overseas.
He Guoping, deputy dean of the School of Journalism and Communication at Guangzhou-based Guangdong University of Foreign Studies, said Zhang - in violating the rules of moral conduct - has damaged the image of a prestigious university and the Cheung-Kong Scholars program.
"Universities should increase their supervision of faculty members, and professors and teachers should constantly strive to cultivate morality in themselves," He told China Daily on Wednesday.
"It is not the only case, as similar cases have been reported in Beijing and Nanjing earlier this year," he added.
Hu Yingxia contributed to this story.