School says scandal will spark policy
Peking University pledges to stop sexual harassment by employees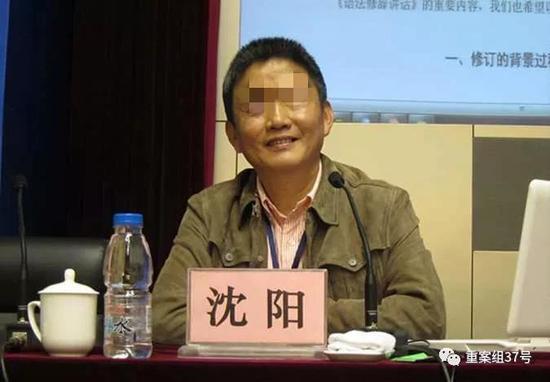 One of China's top universities pledged on Sunday to establish systems to prevent sexual harassment, after a former professor was exposed online for a scandal dating back two decades.
Peking University said it will introduce reporting channels and educational campaigns to ensure a safe, harmonious campus built on gender equality, vowing zero-tolerance for teachers who violate the code of ethics.
The move comes after Shen Yang, a Chinese language professor who worked at the Beijing school until 2011, was accused of inappropriate behavior in the '90s with a student named Gao Yan, who committed suicide.
The allegation came to light late last week when Li Youyou, a classmate of Gao's who is now in Canada, posted an item about the case on social networking site Douban. It became one of the hottest topics online during the Tomb Sweeping Festival break.
On Friday, Peking University issued a statement that said Shen had been given an official warning in 1998 based on a police report.
On Sunday, the school issued a further statement, in which it attached two files regarding the warning. The files say that Gao had sought a relationship with Shen in 1997. Shen was divorced at the time. Although Shen had no intention of having a relationship with Gao, he still said, "You can be called my girlfriend." He then kissed her.
Shen stopped seeing Gao in June of 1997. Nine months later, the student killed herself. She was 21.
A police investigation into the case found that the professor had displayed "inappropriate behavior" and violated teaching ethics, the statement said.
Shanghai Normal University, where Shen has been teaching part-time, said in a brief statement on Saturday that it canceled his contract after learning of the scandal. It did not elaborate.
Nanjing University's School of Liberal Arts, where Shen is a faculty member, has asked him to resign. The school's administrative department said it did not perform a background check during his transfer and was unaware of the punishment handed out in 1998.
"Online public opinion has already severely affected the school's normal teaching order and academic reputation," the school said in a statement. "Shen is no longer suitable to work here."
Shen did not respond to requests for comment on Sunday. However, in an interview with Beijing News on Friday, he denied the accusations as "malicious defamation".
Shen is the second Chinese scholar to lose his job this year in connection with a sex scandal. In January, Chen Xiaowu, a professor at Beijing's Beihang University, was fired after the school investigated a sexual harassment accusation by a former female student on social media.
The Ministry of Education stripped Chen of his Changjiang Scholars Award, the country's highest academic honor for individuals, saying it would not tolerate activity that harms students.
It said it would look into setting up a robust mechanism to prevent sexual harassment.