Cristiano Ronaldo's career at Real Madrid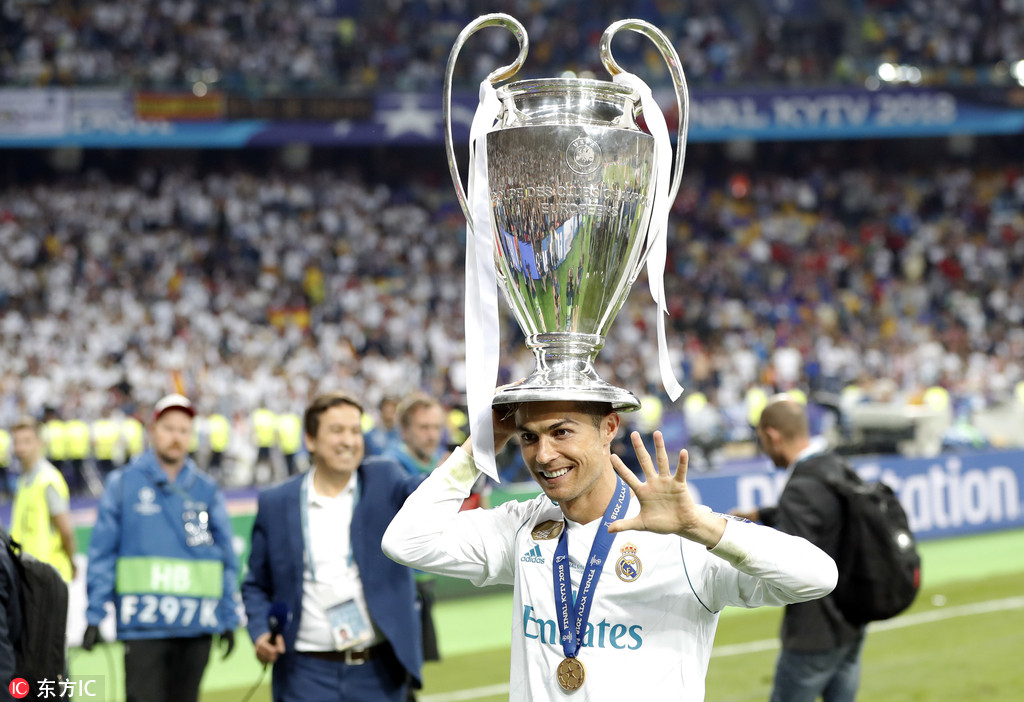 It was officially announced by Real Madrid that Cristiano Ronaldo is making his move to Juventus, July 10, 2018. Ronaldo has played nine seasons at Real Madrid since joining on July 6, 2009.
In the past nine seasons, he has played 438 matches and scored 450 goals. Besides, he has won 4 times UEFA Champions League's championship, 6 times UEFA Champions League's Golden Boot, 4 times Golden Ball, and 3 times La Liga's Golden Boot.
Let's have a look back on his glorious career through the following photos.