Hainan eyes sustainable development route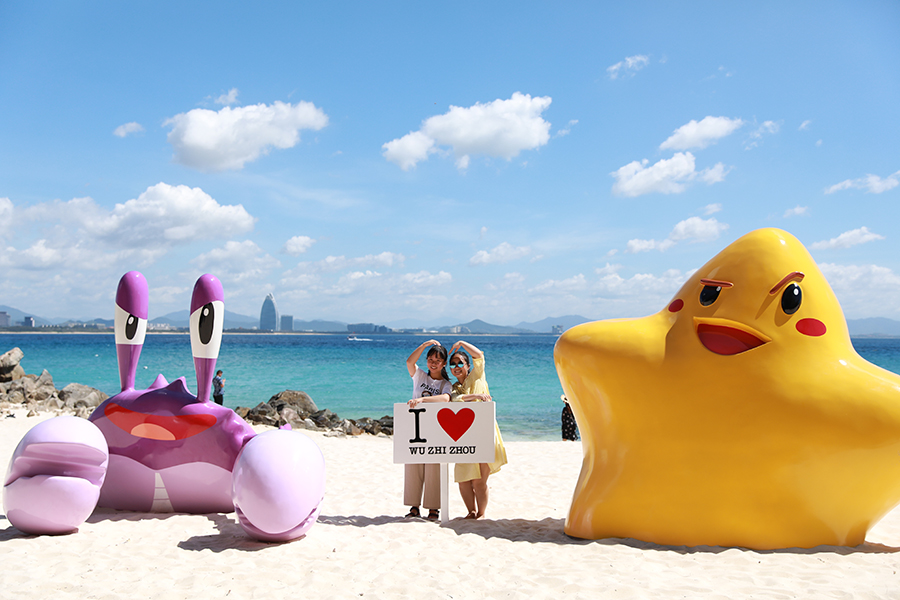 Island province moves away from dependence on real estate-focused growth, shifts toward tourism, modern service and high-tech industries

Hainan Governor Shen Xiaoming reiterated that the province will wean itself away from too heavy a reliance on property, instead focusing on sustainable development in areas such as tourism, modern services and high-tech industries, in line with the blueprint charted by the central government.

He made the comments at a provincial conference held recently in Haikou, the island province's capital city.

In early April, the central government unveiled plans to build Hainan into a free-trade zone by 2020 and to establish a free trade port there by 2025. The announcement came as Hainan celebrated its 30th anniversary of being designated a province and special economic zone.

The decision once again brought China's southernmost and only tropical province to the forefront of reform and opening-up. It sparked a speculation craze that saw housing prices skyrocket overnight despite cooling policies already being in place.

In 1987, the year before Hainan was established as China's only provincial-level special economic zone, there were few high-quality buildings and hotels, its GDP was only 5.73 billion yuan ($864 million), and local fiscal revenue was less than 300 million yuan.

By 2017, Hainan's GDP had reached 446.25 billion yuan and the local fiscal revenue hit 67.4 billion yuan, with the real estate industry accounting for about half of GDP, according to official statistics.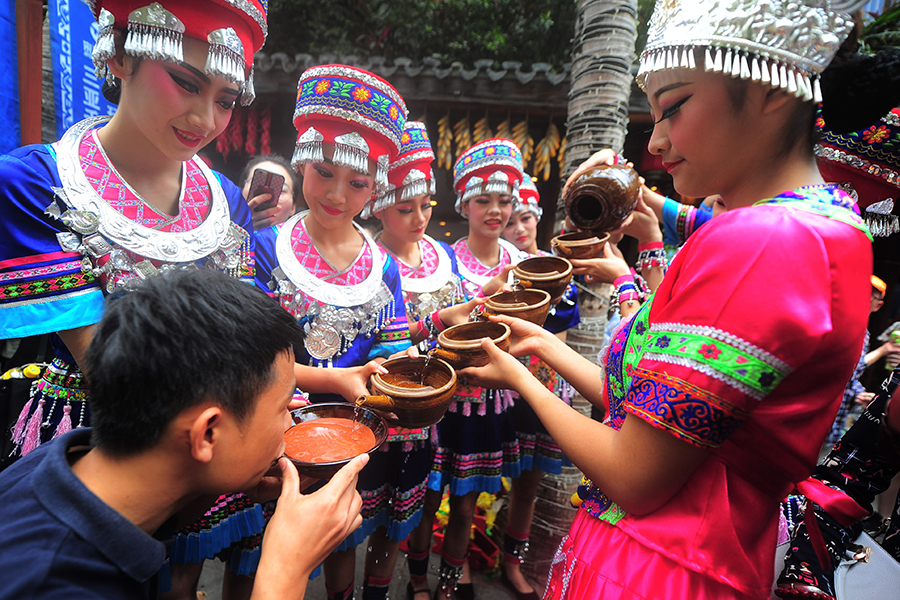 Lessons learnt

In the past, Hainan has learnt painful lessons from its overheated property market. A housing bubble that burst 25 years ago left many projects across the island derelict, resulting in a huge number of nonperforming bank loans and leaving many investors penniless.

It took many years for Hainan's growth momentum to pick back up, said Li Renjun, president of the Hainan Institute of Industrial Economy with Hainan University.

Thanks to its warm sunshine, sandy beaches and tropical resorts, Hainan has become a popular place for people to visit on holiday and buy a house of their own in recent years.

Hainan's latest tough cooling measures are timely and necessary to prevent the market becoming overheated once more, and reflect its resolve not to rely on property any more for development, according to governor Shen.

He said the real estate industry has made great contributions to local economic development. The sector absorbs half of the investment in Hainan and accounts for half of its tax income.

But he said real estate is unsustainable as a pillar industry in Hainan.

On the one hand, its land resources are non-renewable and limited, and the need for houses from people outside Hainan is limitless. On the other hand, Hainan, as a currently underdeveloped province, does not have sufficient economic resources to build all the infrastructure and public services that would be necessary for vast real estate projects.

The top Chinese leadership has emphasized that houses are for people to live in, not for speculative investments.

The current situation of the realty sector does not fit the new role that Hainan is supposed to play as a pioneer of reform and opening-up in the new era, Shen said.

"We will never let Hainan become a real estate processing plant," the governor said, adding Hainan has fixed guidelines to control the realty sector's growth in a scientific and rational manner.

Building residential housing will be permanently forbidden in the four ecologically sensitive areas in the island's central areas and along the coastlines, according to a provincial development program approved by the State Council last year.

Under the plan, 33.5 percent of Hainan's land areas and 35.1 percent of its offshore areas are delimited within ecological protection lines as key eco-function areas, and ecologically sensitive and fragile areas.

New agenda

Shen said Hainan will make greater efforts to develop tourism, modern service and high-tech industries to help turn the island into an internationally influential tourism center.

Hainan's high-tech industries will highlight the development of a national research and breeding base for the agricultural industry, a national deep-sea research base and an international space city in Wenchang, which lies to the northeast of the island. China's first coastal space launching center is also located in the city.

Shen said Hainan will take the opportunity of building a free trade zone to create a first-class business environment. It will follow market rules strictly; treat all companies equally, no matter if they are State-owned, private, Chinese or foreign; and encourage fair and orderly competition.

"The new positioning of Hainan as a free trade zone and free trade port will fully change the pattern of the province's economic development, and is bound to attract global capital to Hainan. Proper regulation of the housing prices will be one of the challenges the Hainan free trade zone will have to face to manage the development of its industries," said Liu Cheng, director of the investment department of the China Urban Development Research Institute.

"The excessively rapid rise of housing prices will bring negative effects to industrial upgrading, which is not conducive to the internationalization of Hainan. Construction of the pilot free trade zone requires significant systemic support and real estate support is an important aspect," Liu said.

Li Minna, a professor with the Institute of Economics and Management of Hainan Normal University, said that in the future, property buyers from outside the island should refrain from engaging in real estate speculation in Hainan. Instead, they can buy a house to improve their own life and in the meantime, do their bit to help serve local economic and social development.