Chic stays with Sofia Coppola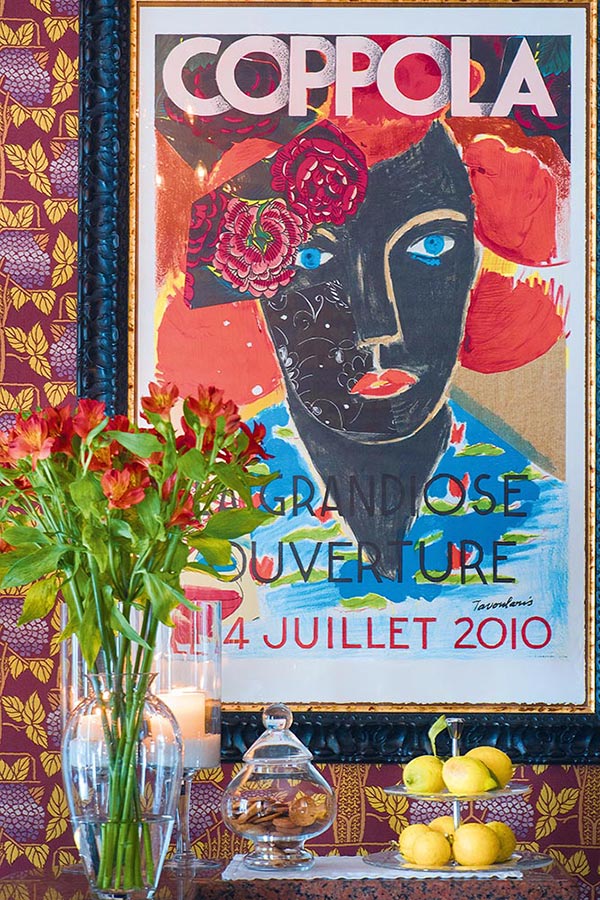 Slip off the street, through the gates and into the gardens, and Palazzo Margherita is its own magical world. I could sit in the courtyard all day or with a book by the pool, where the wonderful staff bring platters of fresh fruit – plums, apricots – on crushed ice. In the summer, when it gets really hot, I wander into the kitchen and feast on incredible pasta or a salad of fresh tuna, handfuls of rocket and fine red onions, served on beautiful, hand-painted blue-and-white dishes that my mother chose from a nearby town. Then I pull up a seat at the Cinecitta Bar, named after the legendary Italian movie studio, and drink iced coffee while the jukebox plays old tunes, or wander into town for gelato at Gelateria Novecento.
I love to stay in suite four, my room, all pretty pinks and greys, with a balcony overlooking the courtyard and a claw-foot tub in the bathroom. Every room in the palazzo has its own personality. The architect, Jacques Grange, restored a lot of original details; beautiful murals, intricate tiling and frescoes on the ceilings. And upstairs, there's a big salon with a movie screen, where my father has put the whole Martin Scorsese collection of the history of Italian cinema in the library. I remember one time watching a comedy called Sedotta e Abbandonata (Seduced and Abandoned) from 1964. There's something very romantic about these old Italian films, in this old Italian house – it makes you feel like you've stepped into another life.
Chic Stays is available for purchase at Assouline boutiques worldwide and through assouline.com.