HNA chairman Wang Jian falls to death in France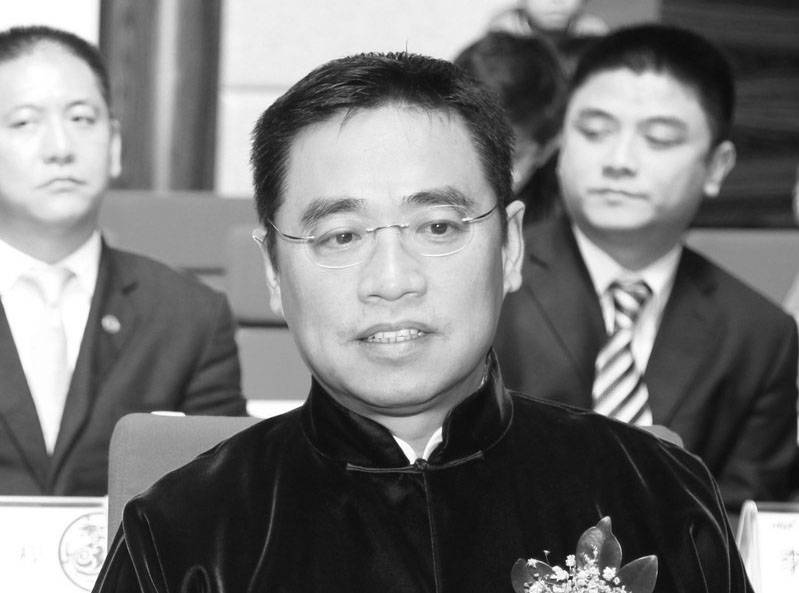 Wang Jian, co-founder and chairman of China's HNA Group, fell to his death at the age of 57 during a business trip to France on July 3, according to a company statement released Wednesday.
The accident occurred at Avignon in the southern French region of Provence after he had participated a business meeting, Caixin reported, citing a source closed to Wang.
Wang went into a coma after falling down a more than 10-meter stairway. He was taken to a hospital immediately, but did not recover, the source said to Caixin.
According to Financial Times who cited Regional French, Wang died Tuesday morning after falling down the stairs of a church in the hilltop Provençal village of Bonnieux while attempting to take a photograph.

"HNA Group extends deepest condolences to Mr. Wang's family and many friends. Together, we mourn the loss of an exceptionally gifted leader and role model, whose vision and values will continue to be a beacon for all who had the good fortune to know him, as well as for the many others whose lives he touched through his work and philanthropy," HNA's board and management team said in a statement.
Wang, an economist, previously served as CEO and vice-president of HNA Group. He also served as chairman of HNA International, according to company information.
Wang began his career in 1983 in the field of civil aviation planning, and co-founded HNA Group in 1990.
He was a visiting professor at Civil Aviation University of China and the China Institute for Reform and Development, and was granted the HNA Medal of Honor in 2003.
Wang has helped initiate many of HNA Group's corporate social responsibility efforts over the years — including HNA Group's hallmark Brightness Action program and the establishment of the Cihang Foundation.
Born in North China's Tianjin in 1961, Wang graduated from the Civil Aviation University of China (formerly Civil Aviation Institute of China) with a bachelor's degree in airline management. He also holds an MBA from the Maastricht School of Management in the Netherlands.
Founded in 1993, HNA Group has evolved from a regional airline based in Hainan island in southern China into a Fortune 500 company with $230 billion in assets and over $100 billion in annual revenues based on 2017 figures.
The company owns diversified business interests, focusing on aviation, tourism, logistics and financial services with operations worldwide.