'Unfair trade' excuse of the US going nowhere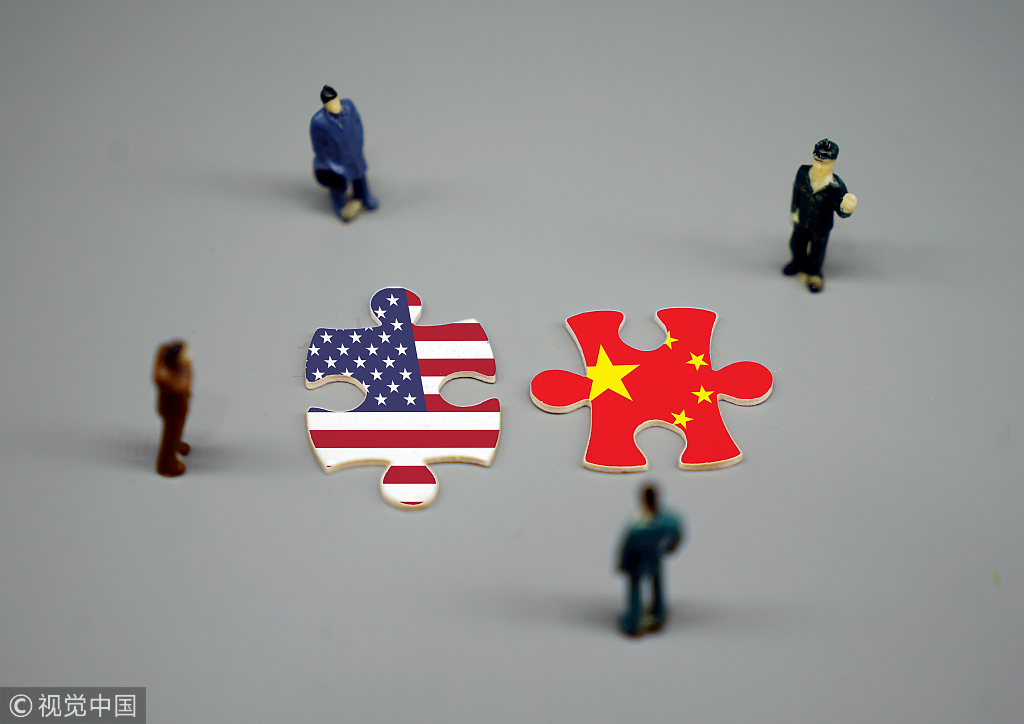 BEIJING - With the US administration seemingly determined to pursue a trade war with China, it is actually undermining international trade order and harming itself.
Recently, Washington tends to attribute all its economic successes to itself while accusing others of being the cause of all America's problems. Last month, US Secretary of State Mike Pompeo said at the Detroit Economic Club that China is a "predatory economic government" that is "long overdue in being tackled."
The criticism was never backed by any evidence and intended to justify the US administration's policy and a global trade war.
Despite the Section 232 investigation into the national security threat posed by unfair steel imports or Section 301 investigation into alleged Chinese intellectual property and technology transfer practices, they both go against the multilateral trading system and merely trade protectionist moves.
History has proved that a trade war has no winners. At a time when globalization needs to be safeguarded and promoted, the United States is doing exactly the opposite by disrupting the international trade order. Unfortunately China has become the go-to excuse for the Trump administration to cover up his trade protectionism.
In addition, the "China card" has been repeatedly played by US politicians during presidential elections. As the US midterm election draws near, they seem to play this card again by constantly accusing China of various "wrongdoings" to woo potential voters.
China does not accept these criticisms. The truth is that China has been making steady progress in promoting opening up and free trade, both widely recognized by the international community.
China for the first time published a white paper titled "China and the World Trade Organization" last week. The document elaborates China's actions in advancing higher-level reform and opening-up, fulfillment WTO entry commitments, and achievements of promoting mutual benefits and win-win outcomes.
China vows to unswervingly promote opening-up on a higher level, support an open world economy, defend WTO rules, support the multilateral trading system and push economic globalization in the direction of becoming more open, inclusive, balanced and beneficial to all.
If the "America First" policy is constantly touted as more important than international rules and the world trade order, the US administration has made clear its tendency to either take advantage of or discard the multilateral global trading system to fulfill US interests.
By violating the WTO's multilateral trading rules, the United States is shooting itself in the foot. It has triggered retaliation from all its major trade partners. The European Union, Mexico, Canada, India and Turkey have already announced retaliatory tariff policies against the United States.
Instead of standing with the Trump administration, American manufacturers the administration has been vowing to protect are also turning towards other options.
If the US administration continues to turn a blind eye to repeated opposition and criticism both at home and abroad, the only result is to throw itself into a "Trump trap", weakening its trade policy and hurting the US economy.