On the implementation of the project to include Kazakhstani government bonds into the securities list of the Clearstream system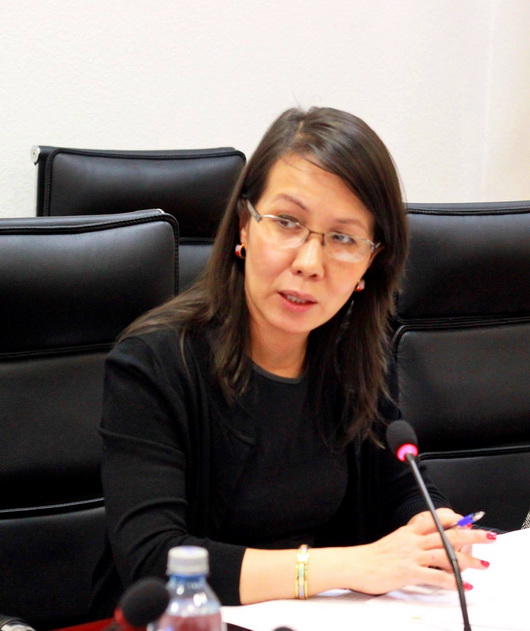 The National Bank implements the project to include the government securities in the list of securities that are calculated in the Clearstream system.
A. Moldabekova, the director of the Monetary Operations Department, stated that final preparations to configure a communication channel with Kazakhstani market are being carried out. The launch of the project is scheduled for July 2018.
"The implementation of the joint project will allow making calculations on all of the government securities issued in tenge in the legislation through the international Clearstream payment system and will expand the foreign investors' access to Kazakhstani stock market. The system launch will result in increasing demand on Kazakhstani governmental bonds as well as in the growth of their liquidity and attractiveness for the foreign investors on the external market", said A. Moldabekova.
According to Ms. Moldabekova, the completion of the project will expand the long-term funding sources and decrease the borrowing costs for the government. This initiative will have a positive impact on the formation of a yield curve and a further development of Kazakhstani securities market. In general, the project is aimed at the development of infrastructure of the local market and its recognition in the global investment industry.
"One of the key points to attract investors to Kazakhstani capital market is highlighting the opportunities of the domestic market. In fact, during the Cbonds conference in London on April 18-19, Kazakhstani capital market was presented by the National Bank and the JSC "KASE", added A. Moldabekova.
According to the Director, the National Bank in a cooperation with Bloomberg and Clearstream plans on carrying out a special conference "Investment opportunities in Kazakhstan" for the foreign investors in London on June 27. As of June 27, the invitations have been sent to the potential participants.