New rules keep stars' pay down to earth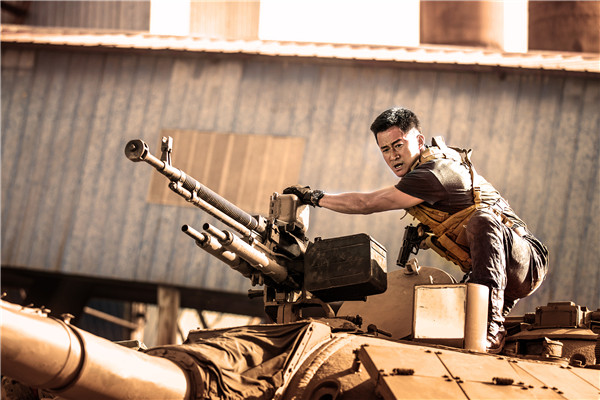 Top regulators have issued rules to curb film stars' exorbitant pay and prevent tax evasion, demonstrating the country's determination to anchor the rapidly expanding showbiz industry to a sound development.
The notice was jointly released by Publicity Department of the Central Committee of the Communist Party of China, Ministry of Culture and Tourism, State Administration of Taxation, State Administration of Radio and Television and the China Film Administration on Wednesday.
It reiterated a guideline released in September requiring all performers or celebrities of a production, which could be a movie, TV show, or an audiovisual production tailored for video-streaming sites to not be paid more than 40 percent of the production's total cost. In addition, the leading cast members' pay must not exceed 70 percent of the total payment to the cast.
Regulators will tighten scrutiny over contracts signed by television show production companies and the participating celebrities to ensure the stars' pay is reasonable, the notice said.
Aside from the effort to fight unhealthy competition of inflating salaries to recruit celebrities, the authorities also will step up punishment against tax cheating and evasion.
Government funds and tax-free, nonprofit foundations are forbidden to invest in movies, TV shows or online productions which feature strong entertainment and commercial characteristics, the notice said.
Recently, an online controversy broke out when a former TV presenter displayed contracts that purportedly showed that a Chinese A-list actor was concealing income.
The actor denied the allegation and the former TV host later apologized and recanted his insinuation.
Chinese tax authorities launched a nationwide investigation on tax evasion practices in the film and television industries earlier this month.
The exorbitant pay to stars would force a production to cut other costs, such as those for costumes, props and post-production, harming its quality and bringing a bad influence to the entire industry, said Jiang Yong, a Beijing-based industry analyst.
Double contracts for the same acting work-with one hidden to promise much higher pay and the smaller copy handed to tax regulators-have existed in the industry for several years, said Zheng Xiaoqiang, a Beijing-based lawyer specializing in the sector.
But Zheng added he believes the notice exemplifies the Chinese government's determination to fight the illegal activities and create a better future for the industry.
A source who insisted on anonymity said some production companies now give stars more titles than just announcing them as performers, as a way to avoid breaking the rules. The stars can "serve" as executive producers or consultants, with these "jobs" to be paid with extra money not included in pay for acting, the source said.
"Giant stars who can bring in a high box office revenue or a high rating are still rare in China, but the market is huge. So it has led production companies or broadcasters to contend for them with high prices," the source said.