China's media landscape shifts as domestic, original TV show formats become increasingly popular
Only a few years ago, when people talked about the TV industry, China was seen as a key buyer and a gigantic export market.
In the past, if you flipped through TV programs in China, you would see formats from The Netherlands, Britain and South Korea and other countries around the world. Now, the trend is reversing as ambitious Chinese producers and TV channels are seeking to develop original formats and export their own productions.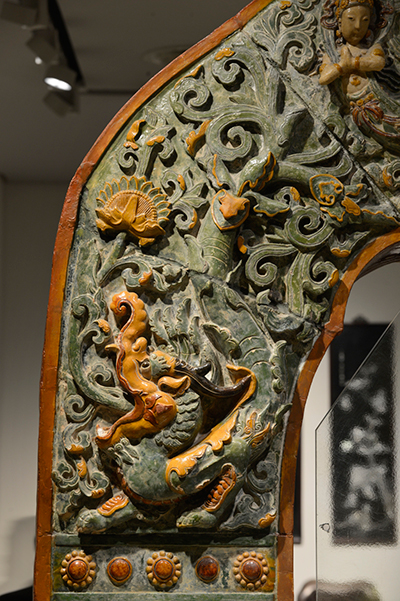 From "Made in China" to "Created in China"
In April, Chinese producers showcased original Chinese TV show formats at the annual MIPFormats event in Cannes, France.
National Treasure, a weekly program featuring the history of 27 Chinese cultural relics, garnered huge interest from abroad after it became a hit in China.
In historical reenactments, celebrities and ordinary people acted as emperors and artists to show the story behind each artifact. The program kindled the Chinese people's national cultural pride.
Experts said the program offers a complete format to overseas buyers and it is not difficult for people from different cultures to enjoy it.
China is on its way to become a global provider of original TV formats, said Laurine Garaude, director of the television division of Reed MIDEM, the host company of MIPFormats.
It was not the first time that Chinese TV productions had impressed overseas buyers. Ancient Games, an epic sport reality show, was presented at the Cannes TV event in 2017.
The gladiatorial show was a hybrid "baby" of Chinese company 3C Media and British Indie producer ZigZag. The idea was first proposed by ZigZag, and co-developed by the pair.
Matt Graff, managing director of ZigZag, recalled the cooperation with the Chinese team as fascinating, as he was touched by the pioneering spirit of the Chinese colleagues in localizing and polishing the structure.
Both sides agreed that the show should blend local and global elements to reach a larger market.
Cuju, an ancient Chinese football game, also widely seen as the earliest form of football, was highlighted in the show.
Graff said it is a perfect example of how cooperation between Chinese and British TV production could yield fruits and how a little idea turned into a huge success.
Dawn McCarthy-Simpson, director of International Strategy with the Producers Alliance for Cinema and Television (PACT) in Britain, saw things similarly.
She said China's ambition has moved from "Made in China" to "Created in China." With over 3,000 TV channels, the industry is full of opportunities.
Besides entertainment, on the documentary front, China is also gradually becoming a key player in the global market.
Recently, Chinese Internet giant Tencent and BBC signed an agreement on producing high-quality documentaries together.
BBC has seen the huge potential and advantages of online platforms in China, with the co-produced Blue Planet reaching 220 million viewers globally.
Jason Emerton, funding and commercial manager for co-productions with BBC, said co-production will help both sides share their resources, complement each other and expand the common market.