Discover Buddhist culture at Datong's Huayan Temple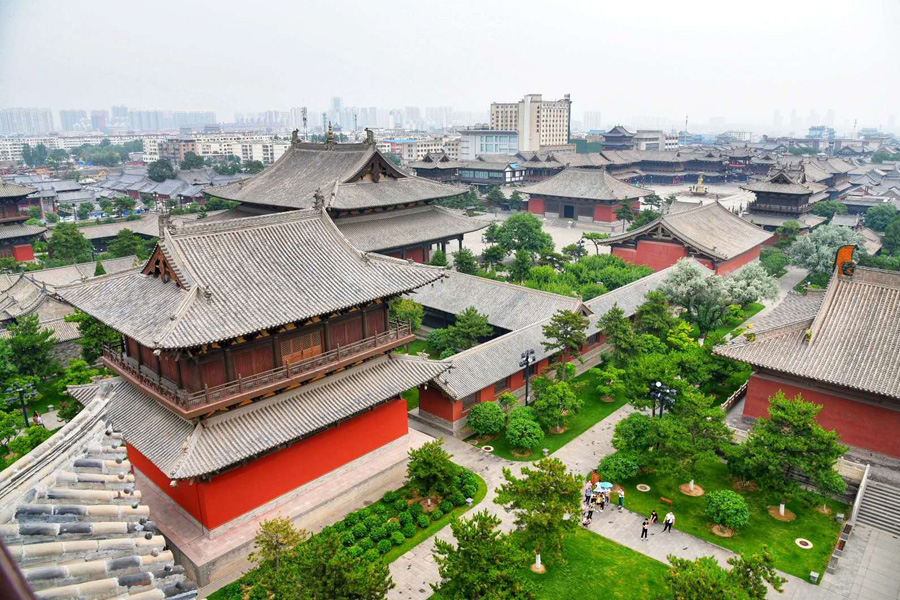 Huayan Temple, a protected national heritage site located in the center of the ancient city area of Datong, North China's Shanxi province, occupies an important position in the history of Buddhist culture and architecture of China.
The temple was built during the Liao Dynasty (907-1125) according to the Huayan Sutra Sect of the Huayan School, and it takes its name from the Buddhist Avatamsaka Sutra, which is Huayanjing in Chinese. During the Liao and Jin (1115-1234) dynasties, the temple reputedly served as an art museum.
As the temple was separated into an upper and lower temple in the mid-Ming Dynasty (1368-1644) and then rejoined in 1963, the upper portion is beautifully decorated and the lower portion has a distinctive antique style. The tower houses a 500-square-meter underground space for worship that contains 1,000 Buddhas and is decorated with 100 tons of copper.