Latest security technology coming to Chinese airports
Share - WeChat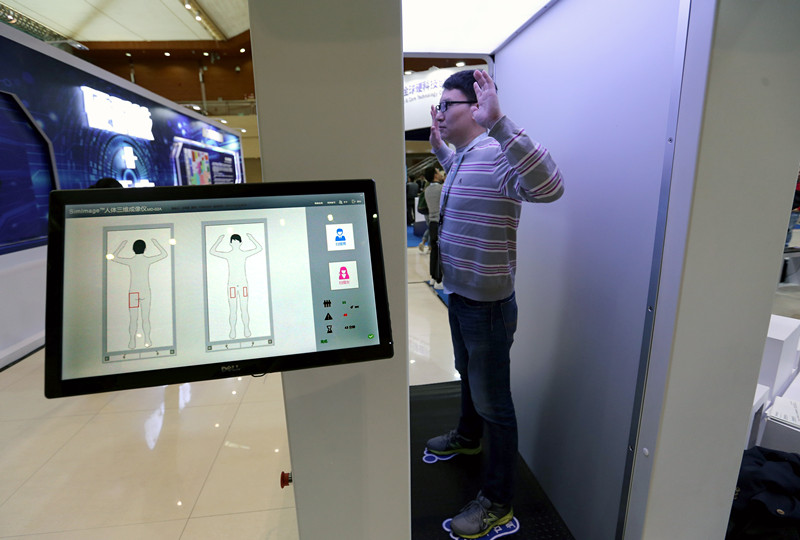 Airports in China are planning to adopt technology that can make it quicker for people to pass through airport security, according to Civil Aviation Administration.
Using a technology known as millimeter wave imaging, the security scanner can detect objects hidden under clothing, including nonmetallic objects, and can show their shape, size and position, the administration said.
The technology has been used in airports in the United States, Great Britain, the Netherlands, Australia and Japan.
The devices are harmless to people's health, with an emission strength less than 1-thousandth the electromagnetic radiation of a mobile phone, and will allow security inspections to be safer and more efficient, it added.
The administration conducted several experiments in airports in Beijing, Shanghai and Qingdao, Shandong province to test the imaging devices in August.
In May, the administration conducted a second test in airports in Qingdao and Nanjing, Jiangsu province, to evaluate the efficiency of security inspections using the devices.