Chinese skiing resorts gear up for 2022 Games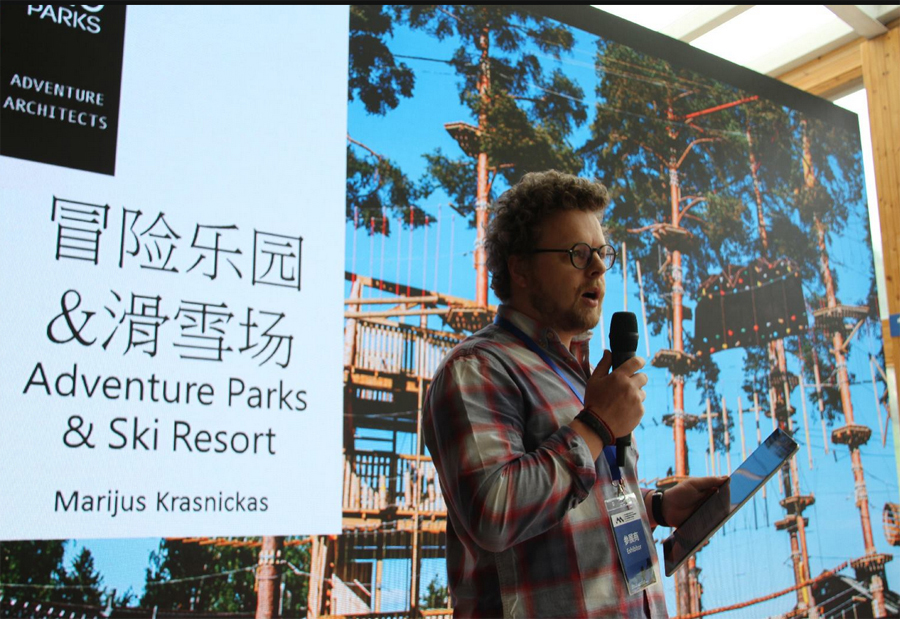 Beijing is gearing up to host the 2022 Winter Olympic Games by raising the number of people participating in ice and snow activities. But with the limited snow condition, the sports can only ramp up in winter, while in summer, the skiing resorts have to be on the line.
"Adventure parks can help solve this problem," Marijus Krasnickas, CEO of UNO Parks, a global creator of adventure parks, said at the 13th China Ski Industry Forum held on Friday in Chongli county of Zhangjiakou, Beijing's co-host city in Hebei province for the 2022 Games.
"We develop specialized indoor playgrounds and outdoor parks that meet the specific needs of customers and we have opened an adventure park in Chengdu last year," he said.
"The adventure park is complementary to the skiing resorts as the customers can still visit the resorts for unique indoor and outdoor parks."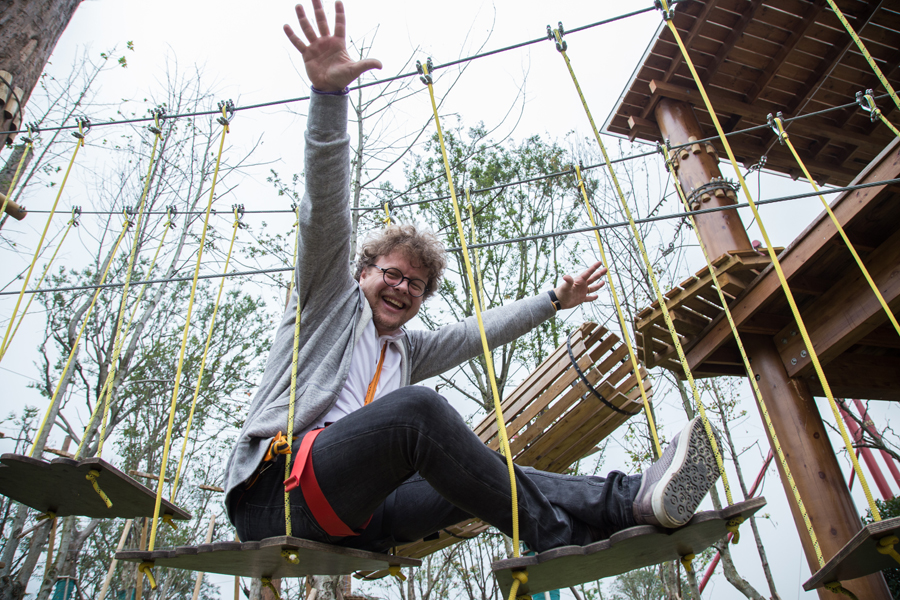 The adventure parks can also serve as a child-care center, he said, adding that while the adults enjoy skiing, their children would be happy to play at the park.
According to Tian Changbo, chairman of Beijing sport and recreation industry association, sport and recreation is becoming more a family event as there is an increasing demand for sport resorts suitable both for adults and juniors.
Skiing resorts with adventure parks being part of it may become an acceptable choice.
Song Aisheng, deputy director with Zhangjiakou Municipal Bureau of Commerce, said that Zhangjiakou should comprehensively learn and use the sound experience of powerful ice and snow industry countries for reference to better construct Chinese ice-and-snow-based resorts. And the UNO Parks have made successful projects integrated with ice and snow sports both in Finland and the United States.
Bao Ankang, vice-general manager of Olympjoy, an Austria-funded ice and snow investment company part of AST China, said the company is borrowing from the birthplace of world's modern winter sport and then will develop their own way of operation based on China's condition.
According to Bao, AST has a part in more than 3,000 ice and snow programs and the most complete industrial chain in the world. The country boasts 80 percent winter sport population and 70 percent of the GDP is related to the industry.
As Beijing ramps up preparations for the 2022 Winter Olympic Games, mass participation in winter sports and recreations is in view.