Hsu Fu Chi, JD in O2O partnership for snacks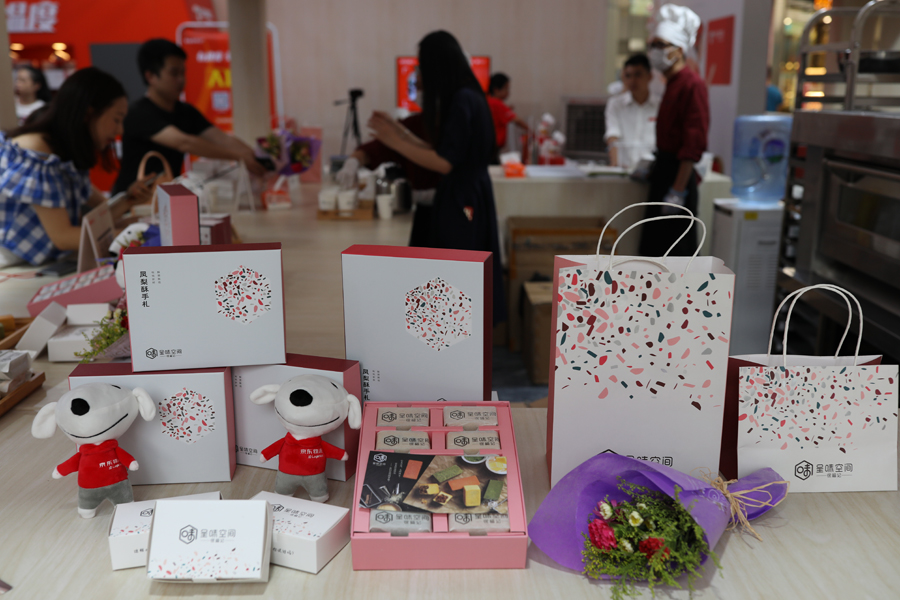 The list of fast foods that can be bought online in China, which includes restaurant deliveries, takeaways, burgers, pizzas and the like, just got longer with the entry of hand-made stuffed pastries like pineapple cakes.
Hsu Fu Chi International Ltd, a Guangdong province-based Chinese snack and candy maker, and JD, China's second-largest e-commerce platform, have joined forces to overcome typical problems faced in online sales of snacks like pastries, like food going stale and inordinate delay in delivery.
JD will leverage its speedy logistics to deliver Hsu Fu Chi's fresh snacks to consumers in South China who prefer to buy online.
The snacks would no longer be distributed through major logistics warehouses. Instead, they would be fast-tracked through JD's express courier system.
This arrangement would help Hsu Fu Chi's newly opened offline shop Cheng-WeiKongJian located at a shopping mall in Dongguan, Guangdong province, to serve a larger number of consumers. The store is known for its hand-made pineapple cakes.
"Orders received before 5 pm will be served very quickly. The neatly packed cakes will be delivered by JD's couriers by 5:30 pm. Consumers in South China can receive the product within 24 hours. We will expand the service to the rest of China soon," said Alexandre Villela, chief marketing officer for Hsu Fu Chi.
If mall-visiting shoppers at the store are reluctant to carry the cakes around, they can opt for home delivery via JD.
Consumers these days crave new experiences. Those preferring hand-made delicacies would like to see how they are made. Some prefer to experience varieties of food and direct home delivery, said Villela.
This mode of business is called unbounded retail. Chen Yanlei, vice-president of JD, said: "With the advent of 'unbounded retail', consumer demand has become increasingly fragmented, and demand scenarios have become more instant. Therefore, the industry needs to change the previous distribution channels, so that the distance between the production and the consumer is as narrow as possible.
"In this way, consumer needs are precisely detected, and manufacturers and delivery services can adjust and react flexibly."
"ChengWeiKongJian was set up to ride the wave of China's consumption upgrade and online sales. In the future, Hsu Fu Chi and JD will strengthen cooperation in fields such as supply chain, big data and intelligent digital marketing, to bring more vitality to the time-honored snacks brand," said Lam Yim, CEO of Hsu Fu Chi.
Zhao Yue, an e-commerce specialist at Beijing-based market research firm Analysys, said the past two years had witnessed slowdown in the development of e-commerce, and sales at physical stores have also slumped.
"So, a retail mode link offline-to-online, or O2O, is a promising trend. Brick-and-mortar stores offer consumption scenarios, while e-commerce platforms such as Alibaba and JD are good at digital marketing and logistics. Their integration smartens operations, enhances consumer experiences and boosts revenues," Zhao said.