Chinese company's new AI learning system more personalized
Share - WeChat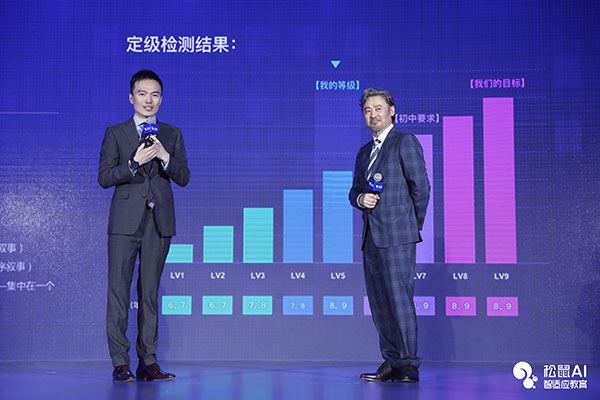 Shanghai Yixue Education Technology Co Ltd, a Chinese education company focused on adaptive learning, unveiled its latest artificial intelligence learning system Wednesday, as the company scrambles to revamp the traditional way of learning through advanced technologies.
The system, translated as "Squirrel AI", is able to divide knowledge into what the company defined as "nanoscale" chunks, so that students can focus on their weak chunks instead of wasting time on what they have already mastered.
"AI is promoting the learning process of Chinese students to be visible and smart and is making personalized education no longer a dream," said Li Haoyang, founder and CEO of Yixue Education.
"We endeavor to enlighten more Chinese students from not only top-tier cities but also second- and third-tier ones. We hope that students from across the country can all enjoy high-quality resources through our AI system," he added.
Li noted that the AI-powered platform will also open to all schools and institutes in the near future.
The latest data from Yixue Education showed that its paid users have exceeded 100,000 across more than 20 provinces. The company's total revenue surpassed 300 million yuan ($48 million) last year, 10 times that of the previous year.
Earlier, it had raised an amount of money from the country's two education giants, TAL Education Group and New Oriental Education & Technology Group Inc.
Yixue also announced Wednesday it will shake hands with the Chinese Academy of Sciences to establish a joint laboratory to co-develop the system by leveraging more technologies.
"Adaptive learning is the core of AI education and makes personalized education become reality. We have a very high estimation of Yixue's competitiveness in adaptive learning," said Wang Qi, chairman of CASH Capital (Beijing) Investment Management Co Ltd, a venture capital firm and direct subsidiary of the Chinese Academy of Science Holdings.