Standard Chartered an opening-up beneficiary and contributor
Please use three phrases to describe China's changes in the past 40 years.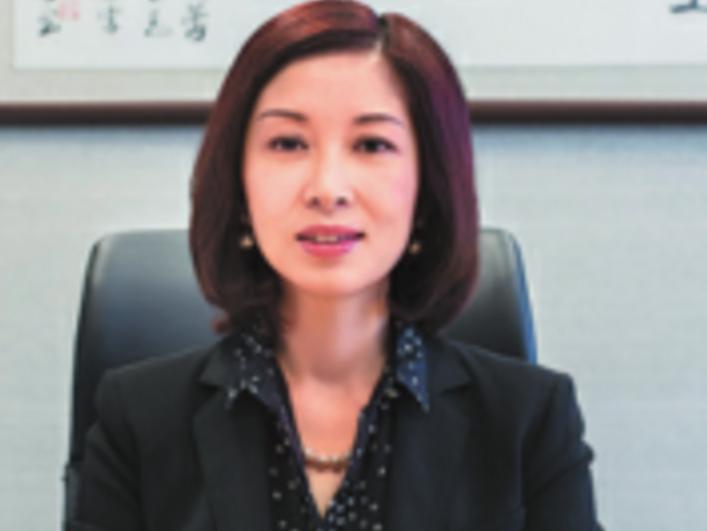 Openness, prosperity and "never settle with good enough".
Over the past 40 years, China's opening-up has made huge progress and achieved great success. China has become a more open country on various fronts. Take the banking sector as an example: By the end of 2017, foreign banks had more than 1,000 operating outlets in the country. Meanwhile, Chinese banks have been expanding abroad, with more than 1,300 outlets across 63 countries by the end of 2016.
Also in the past four decades, China has become much more prosperous thanks to the reform and opening-up policy. Prosperity is not only about bustling commerce and trade, but also more importantly about the quality of people's lives and their increasing range of choices, be it their education, career and lifestyles.
The period has witnessed a mind-boggling pace of transformation across China, as large swaths of hinterland became manufacturing hubs, towns became cities, and cities became world-class metropolises.
What are the biggest achievements in China since the introduction of the reform and opening-up policy 40 years ago?
Among China's many achievements over the past 40 years, what strikes me the most is the economic growth and development. By the end of 2017, China accounted for 15 percent of global GDP and contributed more than one-third of global growth. The country continues to be one of the main engines of global economic recovery and development.
In the past two years, China has undergone economic restructuring to transform from an investment and export-driven growth model to one that is spurred by services and consumption. Encouraging progress has been made in this regard.
Another major achievement is China's signature Belt and Road Initiative. Many international organizations and countries across Asia, Africa and Europe have shown their enthusiasm and participated in this initiative. In fact, we are honored to be one of the key institutions in this important initiative, working alongside both Chinese and international partners for many years.
China has also made big strides internationalizing its currency, the renminbi. As the country further opens its market to the outside world and advocates free trade and investment through the Belt and Road Initiative, the RMB is expected to play an even bigger role.
How do you view China's role in the world today?
As a country that has benefited hugely from opening up, international trade and investments in the past 40 years, China is now a major champion of globalization. The value of China's foreign trade in 2017 rose 14.2 percent year-on-year to $4.34 trillion and will only continue to grow.
According to the World Investment Report released by the United Nations Conference on Trade and Development last year, China became the world's second-largest investing country for the first time. Its burgeoning middle-income group presents a promising market for consumable goods and services providers around the world. With all these factors at play, we are confident that China's role as a stabilizer for global economic growth will only strengthen.
Equally important is the vision of the Chinese leadership, which has consistently made it loud and clear that China is committed to equitable, inclusive and innovation-driven growth. The leadership has stressed the importance of adapting to economic globalization and delivering its benefits to all.
How has your company benefited from the reform and opening-up policy?
As a leading international bank, Standard Chartered has benefited tremendously from China's reform and opening-up, especially since the bank's local incorporation on the Chinese mainland in 2007. We now have a network of more than 100 outlets and about 5,000 employees across nearly 30 cities on the Chinese mainland. The mainland market has become strategically important and a top priority for Standard Chartered, and also a key contributor to the group's network income.
Standard Chartered is not only a beneficiary of, but also a participant in and a contributor to China's reform and opening-up policy. In particular, the bank has participated in and made due contributions to China's Belt and Road Initiative and the internationalization of the RMB. With a global footprint that covers around 70 percent of Belt and Road-related economies, Standard Chartered has been able to enjoy the fruits of China's success as its companies look to "go global" and take advantage of Belt and Road opportunities globally. In 2017 alone, the bank was involved in more than 50 deals linked to Belt and Road economies.
In terms of the RMB, Standard Chartered is making the most of the liberalization of China's currency to become a market leader in this area. The bank was among the first batch of overseas institutions to have obtained a direct trading market maker qualification for the RMB and 11 foreign currencies. It was also one of the first banks to participate in the RMB cross-border interbank payment system. We were also the first international bank to offer RMB clearing services and we have become one of the largest clearers in China.
Has competition intensified between your company and Chinese companies?
Chinese companies have grown rapidly in recent years and are playing an increasingly important role, not only in China but also worldwide. We have strong and strategic partnerships with many Chinese banks. For example, this February, the China Development Bank and Standard Chartered Bank signed a memorandum of understanding, formalizing a strategic partnership to facilitate trade and investment relating to China's Belt and Road Initiative.
Many Chinese companies are innovative pioneers in the service sector. They are not only meeting consumer needs today, but are building scale for the future. Baidu, Alibaba, Tencent and JD, known as BATJ, are marching into the financial technology area to provide more convenient financial services to individuals and corporations, which has also brought innovations into the banking industry.
Looking to the future, we believe the new banking landscape will be all about greater convenience for customers, and the dominant means of interaction between banks and customers will be digital. At Standard Chartered, we view bank partnerships with tech giants as win-win relationships, and are inspired by their focus on customers. Actually, Standard Chartered is already engaged in in-depth collaboration with BATJ and similar companies. For example, we signed a memorandum of understanding with Alibaba's Ant Financial in December 2017 to increase access to financial services for clients based in countries and regions along the Belt and Road routes.
CV
Name: Jerry Zhang
Career:
Current position: Executive vice-chairman and CEO of Standard Chartered China
2008-09: Chief representative of Fidelity International Asset Management Co
1994-2008: Various positions in wholesale banking business at Standard Chartered Bank
Education: MBA degree from Lancaster University
Family: Married with two children