City of London banks on B&R for better trade ties with China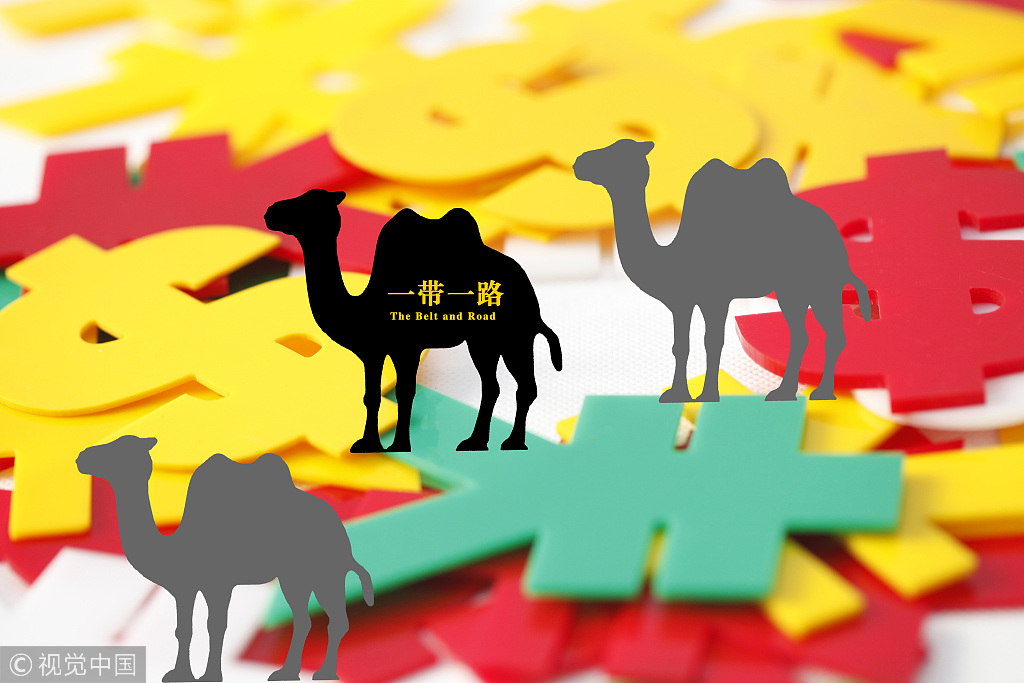 BEIJING - The City of London is a committed partner of China to support sustainable financing and successful delivery of the Belt and Road Initiative, according to a top policymaker.
As a leading global financial center with the breadth and depth of a financial ecosystem, the City of London could contribute a lot when it comes to "unlocking potential and building capacity for the Belt and Road Initiative", Catherine McGuinness, City of London policy chair said in Beijing.
"Infrastructure finance is something which the city has an expertise in and is dealing with all the time, so when we come to the big vision of infrastructure projects across the world, as a partner working alongside China, I feel London has a great deal to offer," McGuinness said.
During her stay in Beijing, McGuinness unveiled a report on the City of London's "footprints" along the Belt and Road, illustrating how firms from the British financial and professional service sector including Standard Chartered, HSBC and Linklaters are involved in the initiative.
As the natural Western end of the Belt and Road Initiative, with its mature capital market and qualified professionals, the City of London could support the initiative as a hub for crowding in capital, giving advice on project engineering, providing financing solutions, offering expertise in structuring complex transactions and managing risk, among others, she said.
Meanwhile, cooperation between the United Kingdom and China on the initiative could extend beyond borders into third countries. Islamic finance, a thriving service in London, could contribute as many Islamic economies along the Belt and Road will need it for project financing, she said.
Together, London and its Chinese partners are exploring new technologies, tools and initiatives to power the green initiative and sustainable development, with green finance and fintech innovation as top examples, she said.
Reforms and opening-up over the past four decades has already made tremendous achievements in China, and the latest developments gave clear signals that China is committed to further opening up and embracing the outside world, she said.
Looking forward, she said new chances have emerged with China's latest steps to further open up its economy.
The China Banking and Insurance Regulatory Commission announced in late April that the country will allow foreign-funded banks to conduct business such as the underwriting of government bonds, and will lift foreign ownership limits on domestic banks and financial asset management firms.
The UK was "very excited" to see such developments and welcomed the Shanghai-London stock connect, which could be in operation by the end of the year, McGuinness said, hailing it as an innovative way to bring two-way investment opportunities. The successful operation of it will make "a good model for others to follow".
"It is a positive moment for UK-China relations and we have seen some companies already taking advantage of these new rules," she said. JPMorgan, for instance, became the latest foreign firm to apply to set up a majority ownership securities firm in China.
To see the larger picture, the world has entered "a challenging time," with some countries moving away from free trade and globalization, she noted. The UK's impending exit from the European Union has ushered in a short-term period of turbulence, yet it gave it "new energy and commitment" to focus on China.
The UK's financial sector is enthusiastic about fostering closer links between the City of London and China, and ensuring the sustainability of the initiative, she said.
The golden era of Britain-China relations will shine even brighter in the future, she said.