Maternity matron helps maximize motherhood
Editor's note: When it comes to quality services, China must embrace the perfection, precision and patience of the craftsmen to get ahead of its global competitors.
China Daily website has produced a series of stories about skilled workers that help inspire the "spirit of craftsmanship" among young people.
Here we put the spotlight on an experienced maternity matron in Jinan.
Liu Guixiang never thought she'd end up as the chief instructor training hundreds of maternity matrons to help families with newborn babies after she was forced to step down in 2000 from a factory job in Jinan, East China's Shandong province.
The experienced maternity matron told China Daily website that now she can earn as much as 15,000 yuan (US $2,330) or more per month, and anyone who wants to hire her has to make an appointment six months in advance.
"It is not the high salary but my skills and abilities that have been recognized that make me feel satisfied," the 61-year-old said.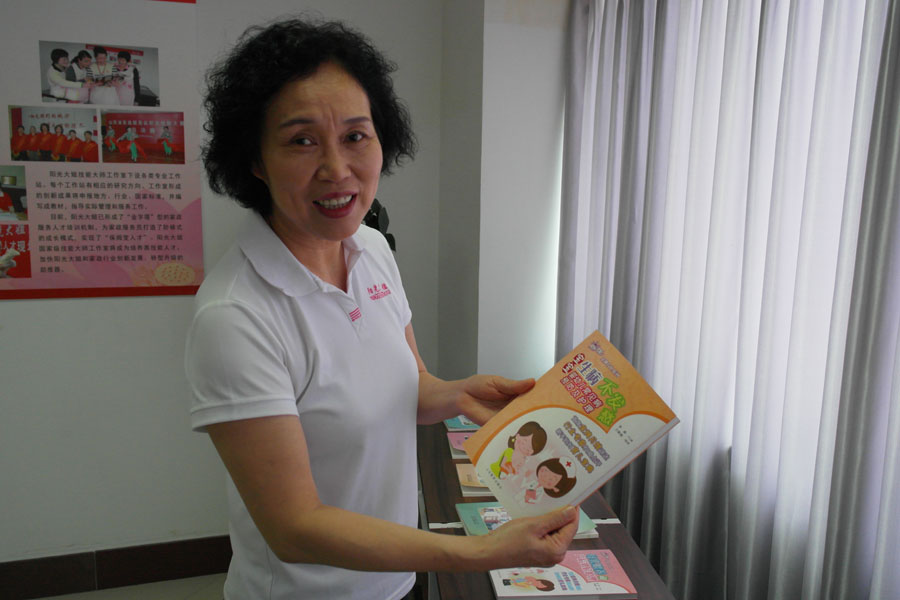 Her original intention was to provide family services geared toward those who were young and with a limited educational background. She thought it would be easy. "But saying is one thing; doing is another."

To offer high-quality holistic healthcare and attentive service, Liu said she has to pay attention to every little detail. Citing an example, to improve calcium levels for a seven-month-old baby, Liu said stirring an egg and crumbled shrimp using only warm water can prevent the shrimp from falling apart or losing its nutritional value while helping the child easily gulp down the food.
"She was always active in creating things perfect," said Sun Hong, a trainee at Liu's workshop, adding that she was "a little bit stupid" and learned the skills slowly, but Liu still continued to encourage her.